Asset Tracking Sensor
Battery-Powered Asset Tracking
Teletrac Navman's asset tracking sensors are small GPS units, ideal for keeping track of non-powered assets such as containers, trailers, trash cans, tools and construction equipment. The compact ATS1 offers exceptional long-life battery performance with rugged durability. 
Using the latest IoT (Internet of Things) LTE-Cat-M1 (4G) networks, these sensors provide years of reliable location tracking and cost-effective asset management. Track all of your vehicles, machinery, trailers, and other critical assets in the Teletrac Navman DIRECTOR™ software platform and reduce the cost of asset theft and under utilization. 
With connected assets you can run your business with confidence.
ATS1 Features and Benefits
Keep track of all your unpowered assets
Location Tracking
Know where your non-powered assets are at all times, and know which assets are available for use. Excellent 4G network coverage for real-time activity updates. Track a variety of assets all in one system. 
Asset Management
Define yards and job sites through GPS geofences and receive powerful reporting on equipment location, activity and utilization by site. Receive alerts on equipment activity events such as movement outside of working hours or off an assigned site indicating potential theft.
Built to Last
Simple self-installation and built for a wide range of asset types and sizes the ATS1 is rugged, waterproof and IP-67 rated waterproof and dustproof. Highly durable, the ATS1 provides up to 5 years for battery life, depending upon frequency of alerts.
Technical Specifications
See why this device is right for you
Physical Dimensions: 2.8" width, 5.4" length, 1.1" height
Modem: 4G LTE-Cat-M1
Memory: 25,000 records
SIM Size: Micro 3FF
Operating Temperature: -4° to 140° F
Battery Type: 3 AA Lithium
Replaceable: Yes
Battery Life: Up to 5 years, depending upon frequency of alerts
Battery Meter: Yes
Your Success 
Intelligent support every step of the way
Software alone isn't the answer. Leverage our professional services for added training, customer support, and more to ensure you get even more value out of your software.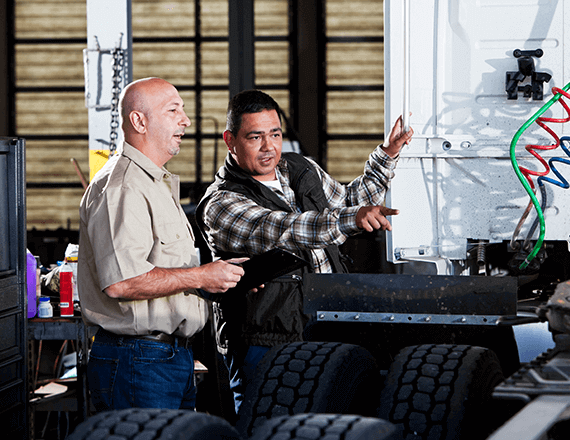 We track our loads quite a bit. We even have several customers that require us to track our vehicles every two hours and provide them with updates. Teletrac makes sure that these 'hot and sensitive' deliveries are on route and on time.
- A.N. Webber
NDOT has recovered three stolen vehicles, worth $45,000 each, using GPS data and automated text message alerts from Teletrac Navman. In all instances, their fleet coordinator received text notifications of vehicle ignition after midnight.
- Navajo Division of Transportation
I find the system's tracking and analytics to be the most beneficial, and knowing the speed and location of my drivers. There's much more to it than I know. I can only imagine for someone who has a huge fleet; the benefits must be tremendous.
- Desert Limo
Resources
Get the latest in fleet and asset management