Avoid fines and improve profitability
Improving safe driving habits has positive effects far beyond the road. DIRECTOR provides behaviour trend monitoring and scoring that decrease the likelihood of fines, improve profitability, and generate positive word-of-mouth about the company. DIRECTOR's safety software reduces the risk of accidents, injuries and vehicle damage while helping managers validate the behaviour of good drivers. It's a smart and safe investment in your fleet.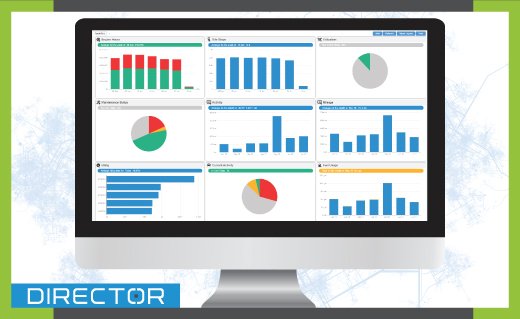 The DIRECTOR platform provides driver safety information on multiple dashboards.