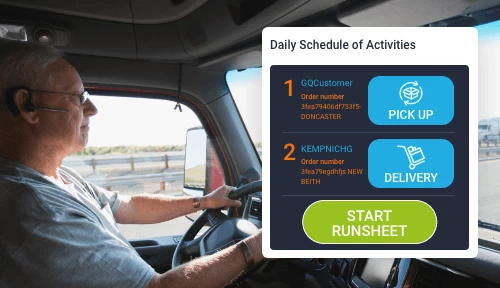 TN360 offers fleet managers a technology ecosystem that connects teams and provides real-time information via a suite of mobile applications. Features, such as job management, dispatch, real-time communication, document management, insights and detailed analytics can boost your fleets productivity.
Insights:

 

Make important business decisions and spot irregularities in real-time with quick access to the data that matters most to your business.
Driver Applications: Mobile applications, such as Forms, Easy Docs, and SmartJobs are all designed to simplify a driver's day and improve company-wide efficiency.
Maintenance: Keep your vehicle on the road and avoid unexpected downtime with preventative maintenance planning and defect resolution.