DRIVE App for Android
Connecting your drivers to your back office...anytime, anywhere
Connect your drivers to your fleet management software with a flexible, customizable and easy to use application. Simplify compliance management (ELD, IFTA, DVIR), streamline communication and create effective job dispatch solutions, including proof of delivery. The DRIVE App can be installed on your own Android devices* or we can provide cost effective tablet solutions that meet your requirements.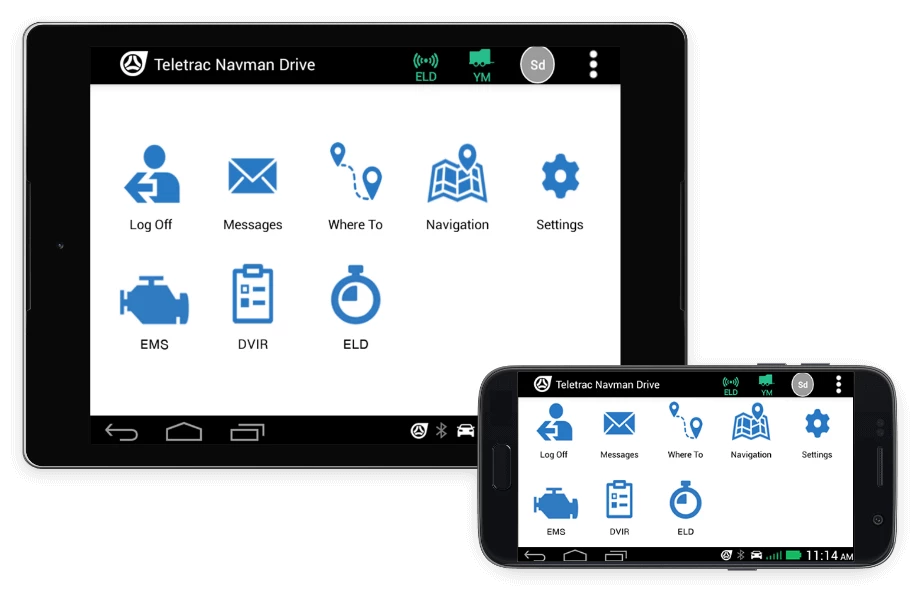 DRIVE App Features
Stay connected with a flexible application built to digitize workflow and manage mobile resources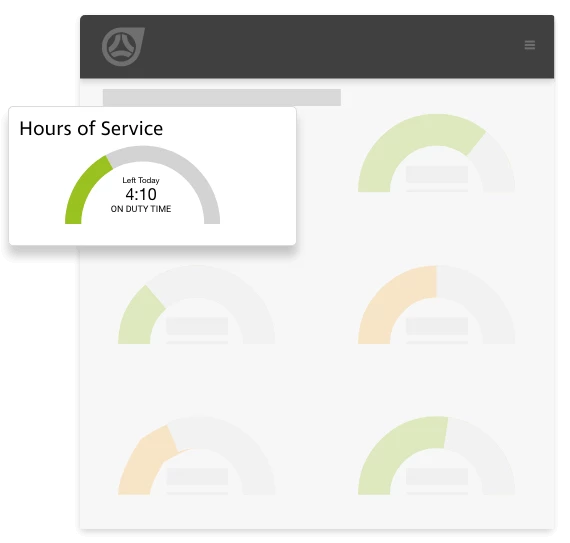 ELD
ELD is the law, but it should not chain you to a desk in order to stay compliant. Maintain company-wide compliance with our mobile, ELD-enabled DRIVE App for Android, which is now available on Google Play. Download the app and manage your fleet and compliance in real time from anywhere.
Easy for drivers to learn with familiar interface and user-friendly design
Protect your company against ELD violations with this fully self-certified mobile app
Receive 24/7 support, including phone and mobile chat, right from your mobile device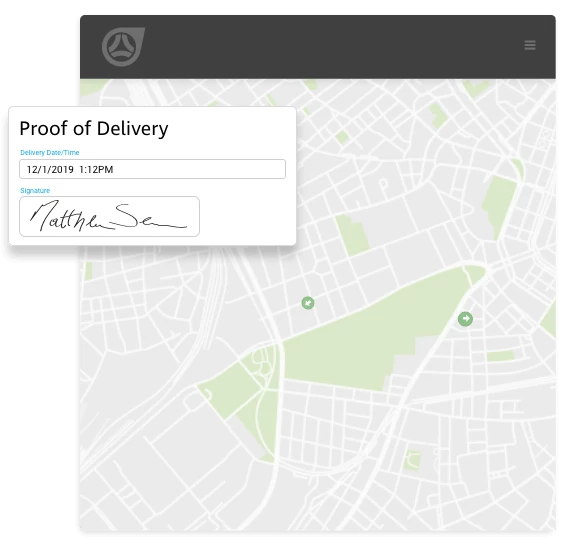 Dispatch & POD
Streamline your dispatch management process directly from your mobile device. From driver routing and communication to proof of delivery (POD), DRIVE App for Android instantly connects you to the people and data that matter most.
Real-time delivery, pickup and customer statuses across your entire fleet
Connect with your mobile workforce and customers with pre-set forms and messaging
Ability to dispatch jobs with turn by turn GPS navigation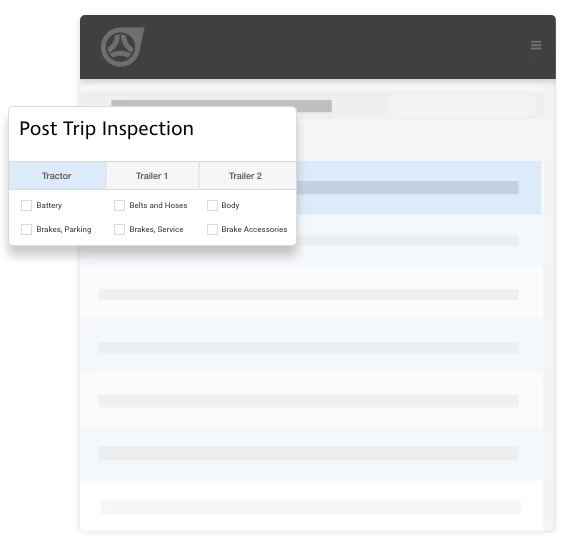 DVIR
Build customizable pre and post trip inspection report to ensure vehicles are fit for purpose. Avoid costly compliance fines by using the ELD-compliant DRIVE App for Android with instant notifications and alerts.
Create a simple digital workflow to manage inspections in real time
Ensure that pre and post trip inspections are completed with a full audit trail
Quickly identify maintenance needs and resolve them quickly to minimize downtime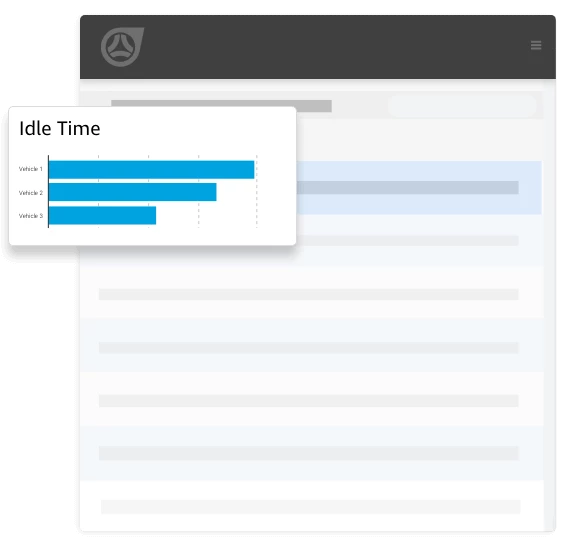 Driver ID
Get reliable driver data with advanced business intelligence metrics for improved training and coaching opportunities. Assign custom driver IDs along with a unique PIN for accurate reporting and analytics and HOS compliance.
Enable driver-level reporting and analytics
Collect accurate driver Hours of Service information
Driver ID stays with the driver, not the vehicle, for more accurate information.
Total Flexibility
Choose to use your own devices or one of our dedicated tablets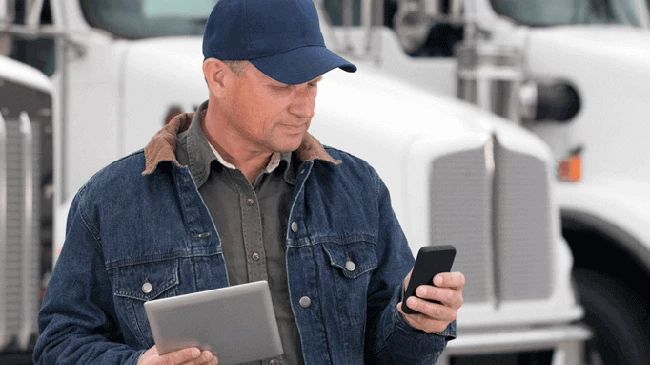 Perfect solution for agile fleets that offer more flexibility to their drivers. Businesses can limit the amount of capital needed for equipment by encouraging employees to bring their own devices.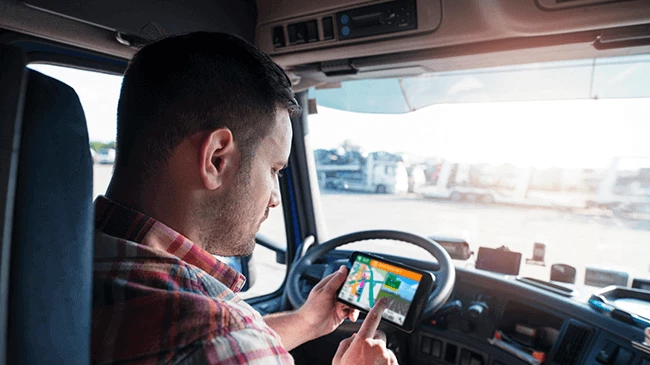 Dedicated hardware offers a more durable solution with added security. This allows fleet owners to provide drivers a device that is installed in the vehicle.
Your Success 
Intelligent support every step of the way
Software alone isn't the answer. Leverage our professional services for added training, customer support, and more to ensure you get even more value out of your software.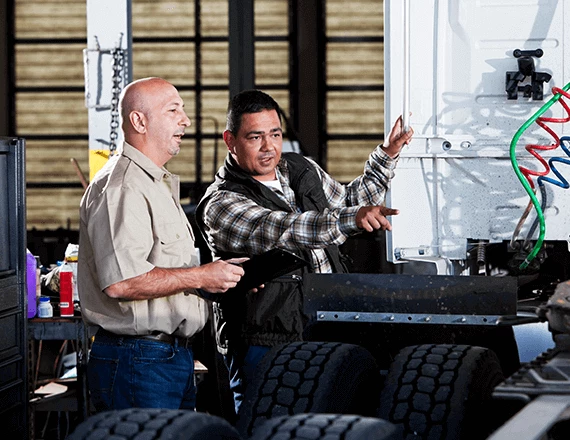 We track our loads quite a bit. We even have several customers that require us to track our vehicles every two hours and provide them with updates. Teletrac makes sure that these 'hot and sensitive' deliveries are on route and on time.
- A.N. Webber
NDOT has recovered three stolen vehicles, worth $45,000 each, using GPS data and automated text message alerts from Teletrac Navman. In all instances, their fleet coordinator received text notifications of vehicle ignition after midnight.
- Navajo Division of Transportation
I find the system's tracking and analytics to be the most beneficial, and knowing the speed and location of my drivers. There's much more to it than I know. I can only imagine for someone who has a huge fleet; the benefits must be tremendous.
- Desert Limo
Resources
Get the latest in fleet and asset management