Key Takeaways
TN360's Driver Management module gives you the ability to create and track important driver milestones and events all in one application. By implementing digital driver management tools you can streamline these processes and ensure that everyone on your team has access to the information they need.
---
WHAT IS DRIVER MANAGEMENT?
Driver management is a feature on TN360 that allows users to schedule and set reminders for important driver compliance events including license renewals, health checks and training dates. You can also define and monitor a wide range of company-specific items and save all driver documentation within the application.
Users can also send alerts via email or SMS for upcoming driver events and run reports that show upcoming activities or past due events.
Key features include:
Digitally store driver information in a single location
Create your own events based on business requirements and assign to your team
Set reminder alerts to ensure tasks are completed on time
Customize fields to tailor driver management items to your business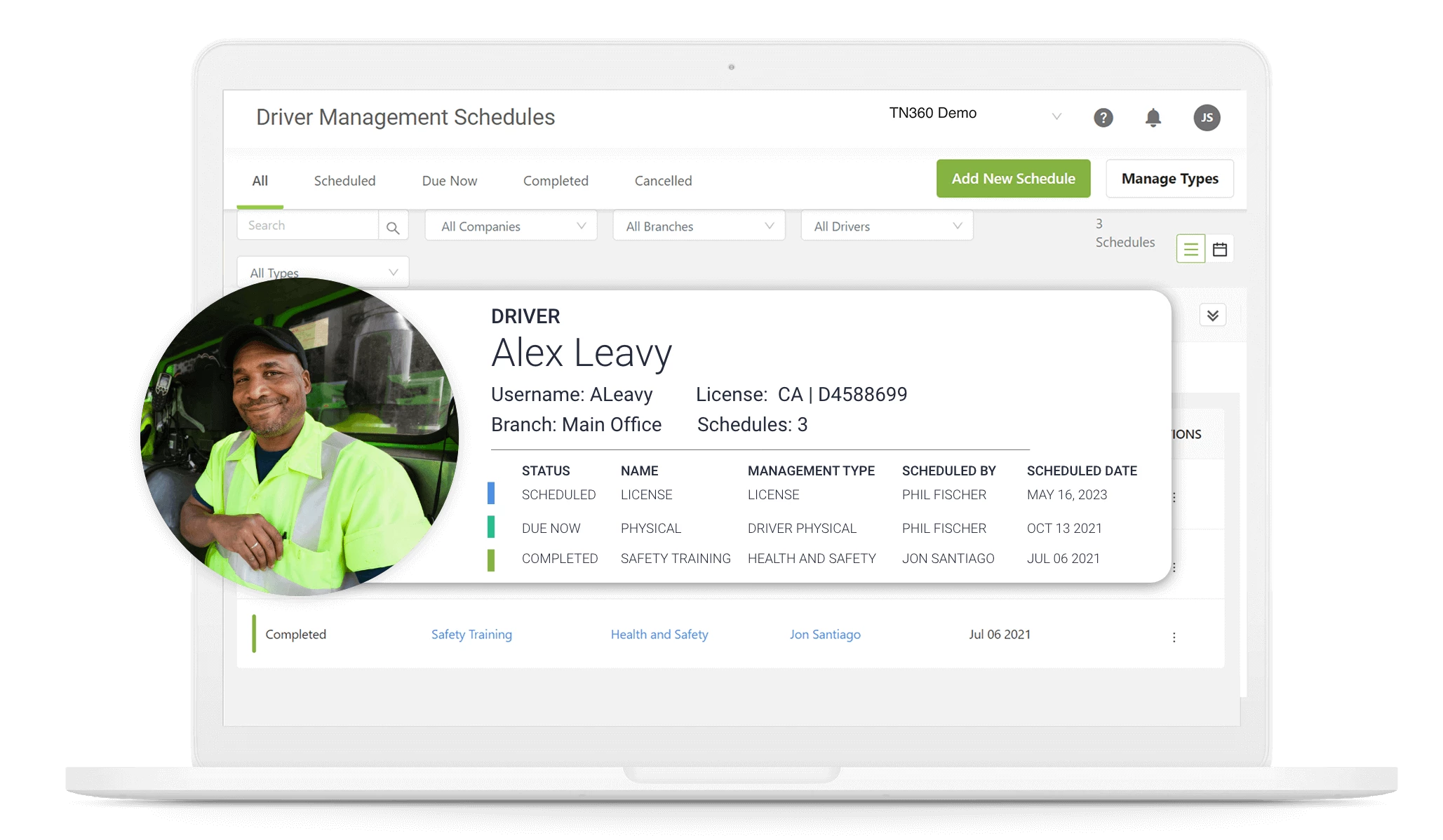 WHAT MAKES DRIVER MANAGEMENT SOFTWARE ASSIST YOUR BUSINESS?
Driver Management offers a centralized location for your most important driver events and milestones and helps keep your business compliant.  Important features of the Driver Management application include:
Customizable Events: Customizable fields to tailor driver management items to your business needs
Document Management: Store documents against each driver, from copies of licenses, invoices, receipts, and certificates.
Event Alerts: Create event alerts based on business requirements and assign activities to team members. Set reminder alerts to help ensure events are completed on time.
Detailed Reporting: Run complete reports either against individual drivers or a specific group. Customize reporting based on your businesses needs.
Driver Management is a module available on Teletrac Navman TN360, the AI-enabled fleet management platform, that simplifies the administration of your workforce and helps to ensure that you're meeting compliance needs.