Key Takeaways
The TN360 SmartJobs App is a flexible job management tool that is embedded into the TN360 application. It enables businesses to streamline processes by digitizing job allocation and management for drivers and field engineers. Start your digital transformation and help your team stay on time and on task with real-time information and updates.
---
What is SmartJobs
SmartJobs is a driver-facing mobile application that works with the TN360 Task Manager module. It enables drivers to receive daily run sheets, one off requests and stay on schedule with turn by turn navigation, clear job instructions and proof of delivery (signature and photo). The app also provides the office team real-time visibility into job status details and automates communication with customers, so your field team can focus on getting the job done.
Key SmartJobs features:
Receive multi-job run sheets or one-off jobs
Accurate, up-to-date delivery information
Turn-by-turn navigation to each job
Proof of delivery with signature capture and photo
Real-time updates to dispatchers and other home office workers
Automated customer communication via SMS and email
What is Task Manager
Task Manager is a function built into TN360 that allows fleet managers, dispatchers and others to create daily run sheets, view delivery status, assign jobs to drivers and more. When paired with SmartJobs Task Manager can digitize burdensome manual processes.
Key Task Manager features:
Create or modify daily run sheets
See real-time delivery status
Record proof of delivery for payment or invoicing purposes
Monitor, add or change delivery routes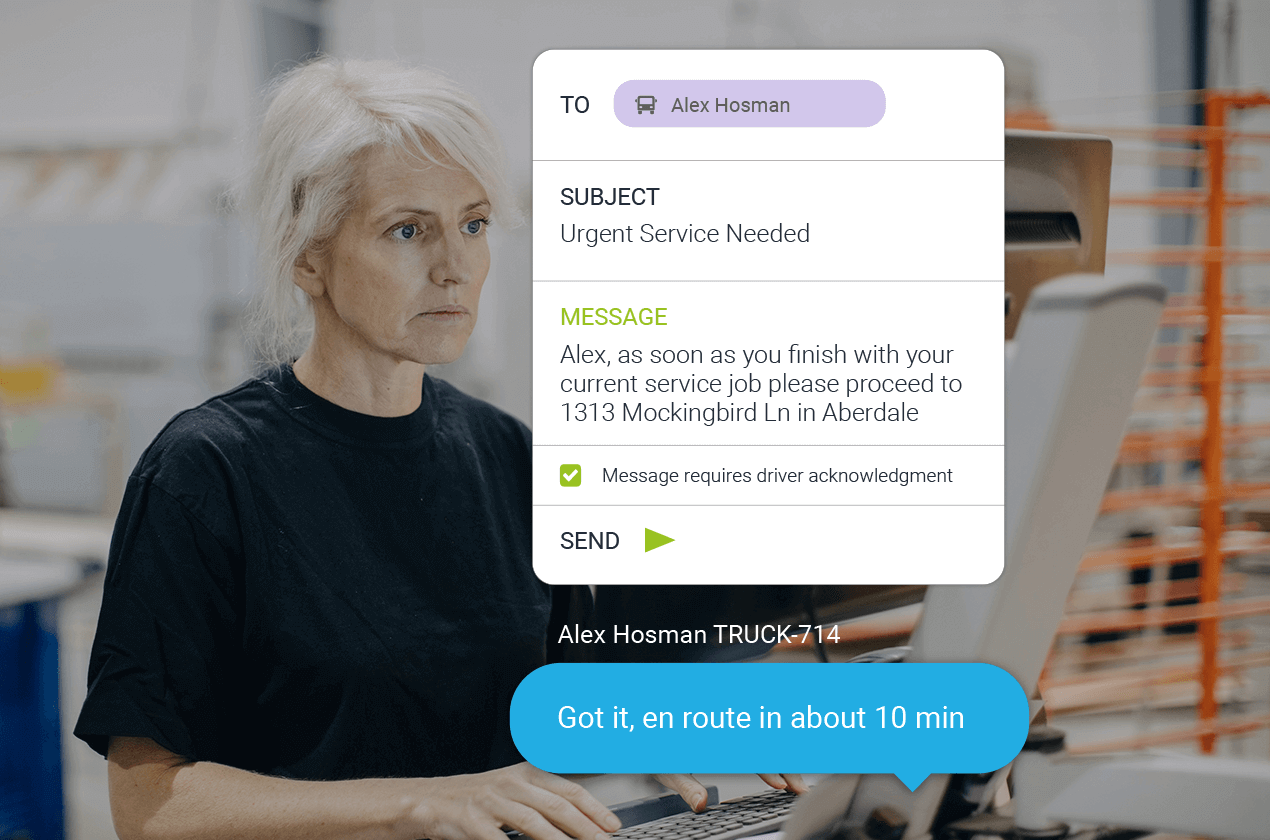 The power of digital workflow
Manual, paper-based processes delay visibility into crucial data that is needed to make informed businesses decisions. TN360 has been designed to help businesses overcome this and empower teams with real-time information. All of the TN360 apps have been developed to ensure that information captured in the field is automatically synced and made available to the people that need it.
Both internal teams and customers can benefit from digitizing workflow through:
On-time delivery
Job progress updates
Proof of delivery
Invoicing transparency
Build your solution in 30 seconds and see how TN360 SmartJobs and Task Manager can help your business.