How Technology Delivers Smooth Operations All Year Round
AT-A-GLANCE
Maximizing freight loads by 200% through specialty designed PBS vehicles
Real-time fatigue has improved driver uptake of technology
Providing access to real-time data drives real-time ability to service customers
Challenge: Managing Drivers and Accessing Accurate Information
The history of Carey's Freight Lines can be traced back to 1947, when Harold Carey bought his first truck.
Fast forward to today, and Carey's Freight Lines has 130 permanent staff members, 75 prime movers and over 200 trailers. The company's primary focus is delivering goods in and out of Tamworth and North West NSW to & from Sydney & Brisbane.

Carey's Freight Lines service 15 major supermarkets in the North West area, as well as three local meat processing facilities. With the company's fleet
travelling more than 600,000 miles each month, Carey's was eager to find a way
to deliver the same amount of goods in fewer trips.
With vehicles working across the North West region, the management team
must stay on top of where drivers and vehicles are at any given time for effective job scheduling and fatigue management.
Finally, Carey's Freight Lines have safety top of mind and were looking to shift from a reactive to a proactive approach, so the team
could identify risks ahead of time.
Having worked with Teletrac Navman for over 15 years, beginning with standard asset tracking and messaging, Darren Carey,
managing director of Carey's Freight Lines, began to investigate how Teletrac Navman's suite of advanced telematics and fleet management solutions could provide a more comprehensive picture of his fleet and keep drivers safer on the roads.
Most recently, Darren was curious about the Performance-Based Standards (PBS) scheme - a program designed to offer the heavy vehicle industry the potential to achieve higher productivity and safety through innovative and optimized vehicle design – and its potential impact on Carey's operations.
Monitoring work diaries used to be a three day a week job. Now, we can see potential breaches in real-time as they happen. - Darren Carey
Solution: Enhanced Productivity and Real-Time Insights
Carey's Freight Lines implemented several of Teletrac Navman's cutting-edge products, including real time GPS tracking, the in-vehicle driver tool, on-board mass weighing systems, an integrated DVR camera solution, and Teletrac Navman's AI-driven fleet management platform, TN360.
Carey's worked with the NHVR, gaining approval to operate A Double Combination under the PBS scheme between Tamworth, Port Botany and Fisherman Island. After considerable consultation with the regulator and engaging with business partners such as Vawdrey Trailers, Brown and Hurley Kenworth, E-Max Scales and Teletrac Navman to introduce the required technology, they commenced operating the almost 30m, dual 40-foot Container, Combinations in January 2020.
Carey's Freight Lines were able to significantly reduce the number of trucks required whilst maintaining the same productivity, leading to significant efficiency gains.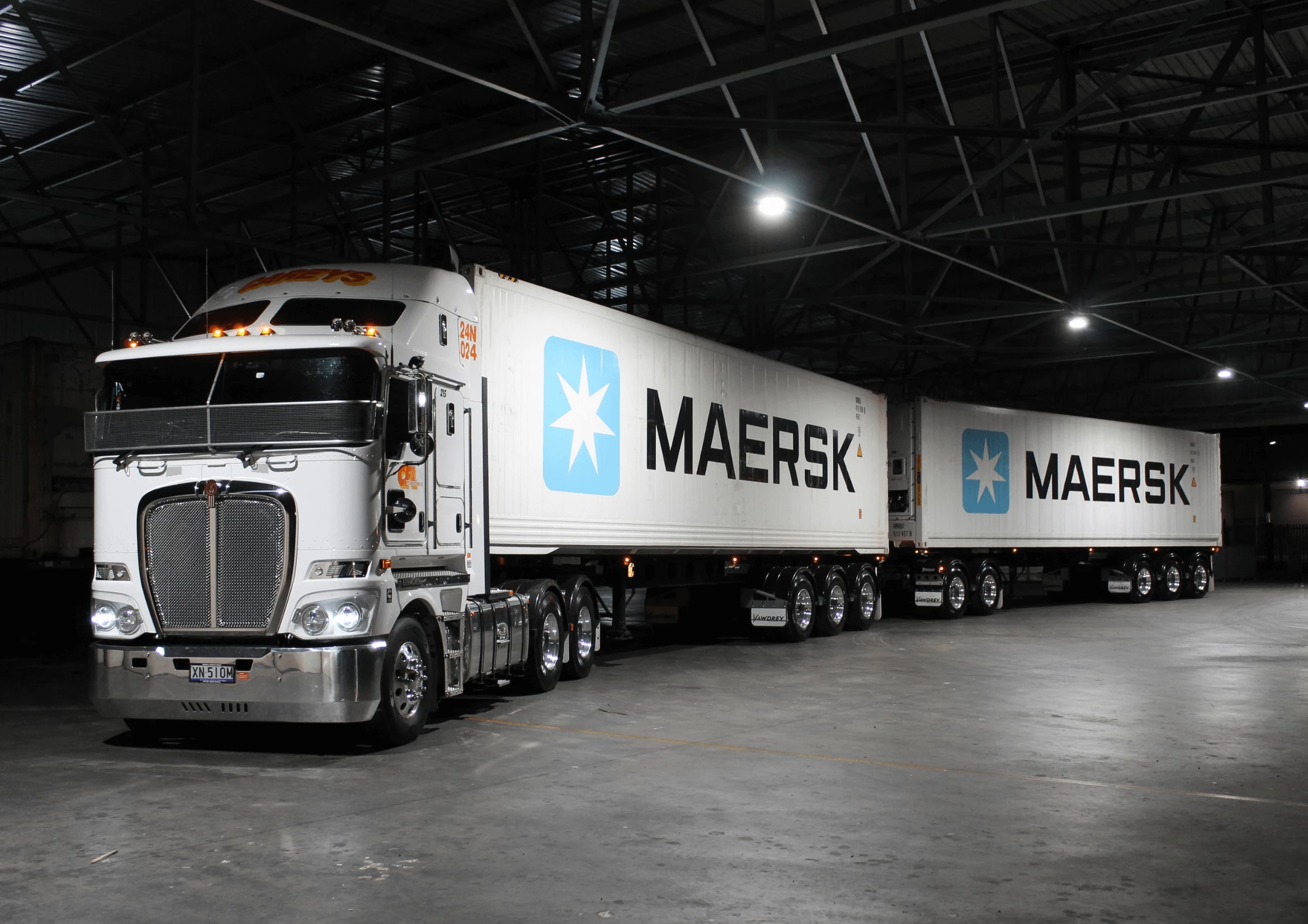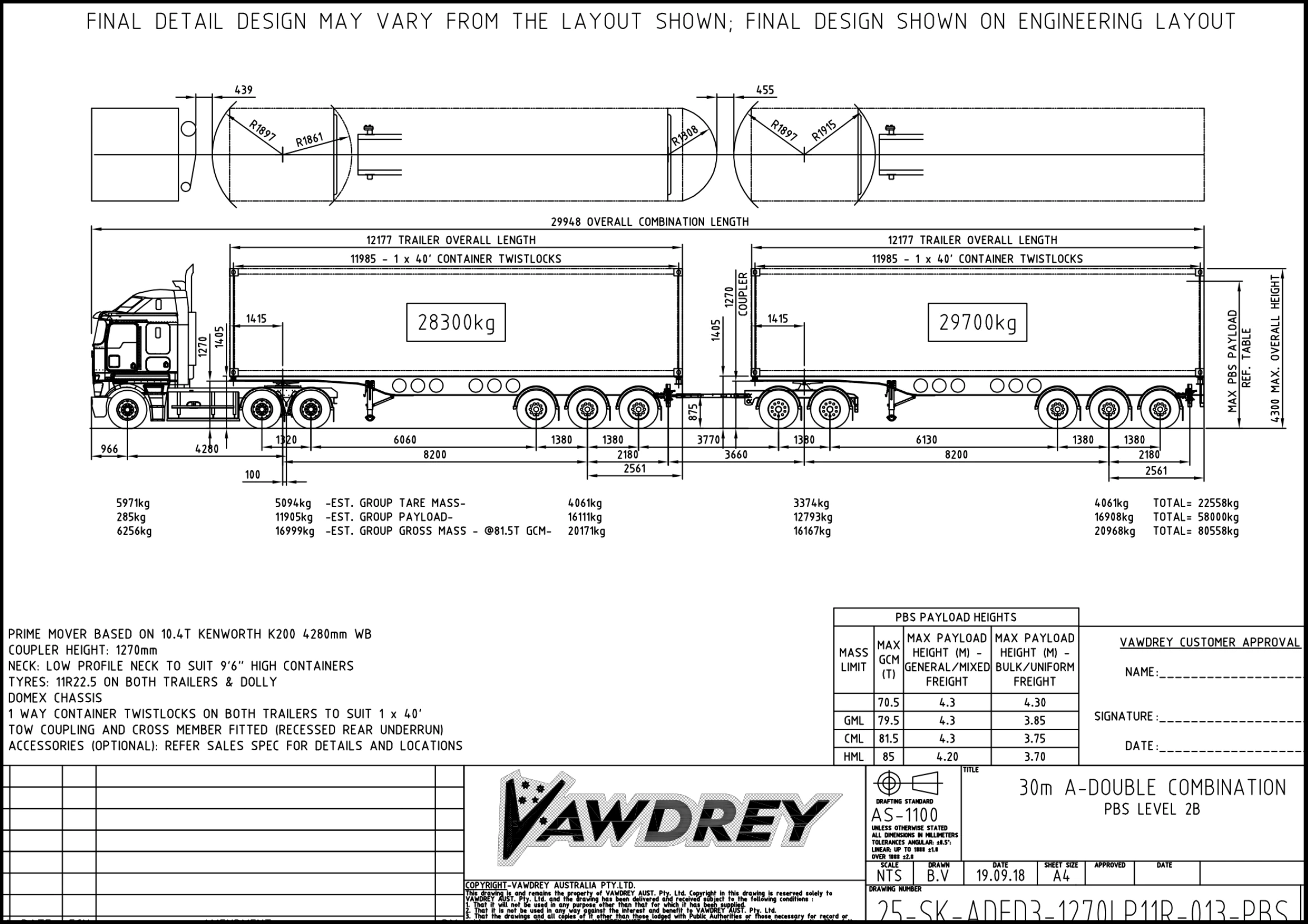 We currently only operate 5% of our fleet in the PBS Scheme but the advantages are exponential. We have so much more flexibility in increasing deliveries in line with demand at peak seasons.  This seemingly small introduction has afforded us the ability to operate smarter, not harder and returns far outweigh investment.
By incorporating Teletrac Navman's real-time GPS tracking solutions across the fleet, Darren and his team have been able to greatly enhance fleet visibility, allowing for more accurate delivery scheduling - something their customers value highly - as well as a better managed Chain of Responsibility (CoR).
By knowing exactly where our drivers are at any given time, we are able to provide our customers with highly accurate ETAs, which is something they greatly appreciate and is important in our business, says Darren.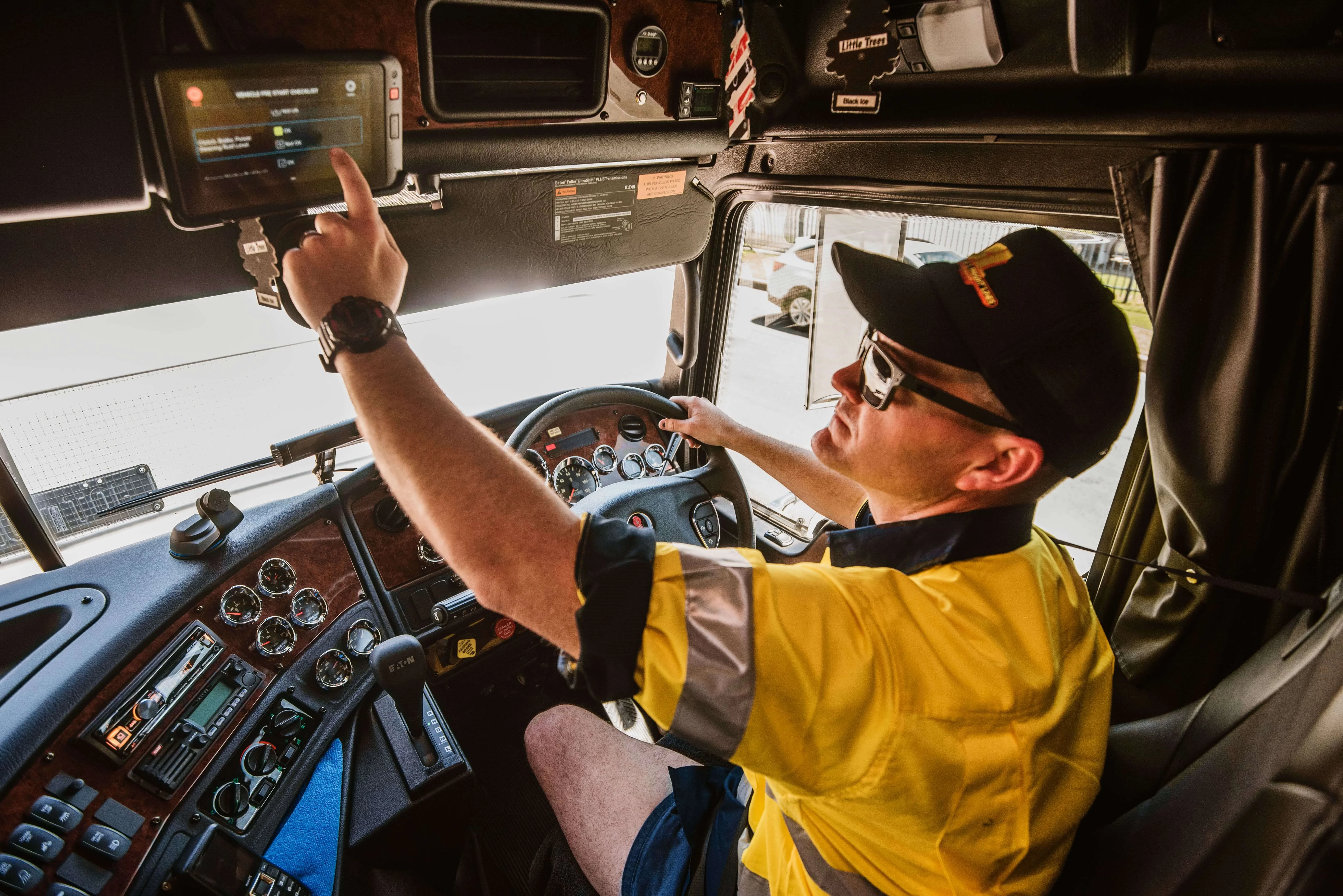 "We had previously relied on paper documents to keep drivers up-to-date with permit updates, news and other information. Now that all documentation is stored digitally via the in-cabin device, files can be updated in real-time across the business, so all staff have access to the same information."
The jump from paper-based work diaries to Electronic Work Diaries (EWDs), has also contributed to an easier life on the road for drivers.
With the tap of a screen, their work and rest hours are accurately captured and instantly available to us back in the office to view. Sentinel has really transformed life for some of our drivers that struggled with paper-based work diaries.
While Darren was initially concerned about driver resistance, the roll out of the in-cabin devices has been well received by staff. The company is preparing to move to Teletrac Navman's NHVR-approved Electronic Work Diary (EWD) in the coming months, eliminating paper in the driver cabin and gaining an even greater return on investment from Teletrac Navman solutions.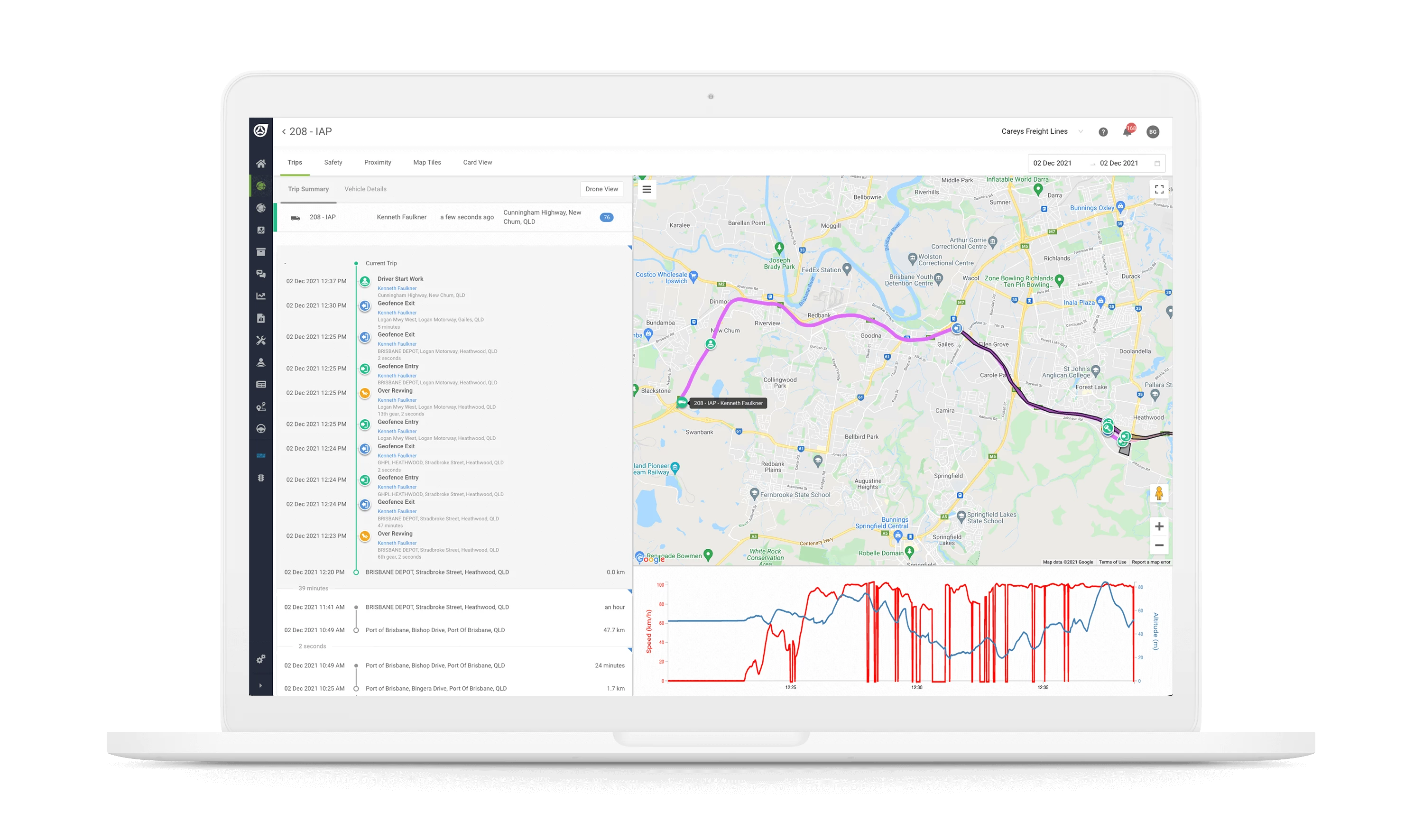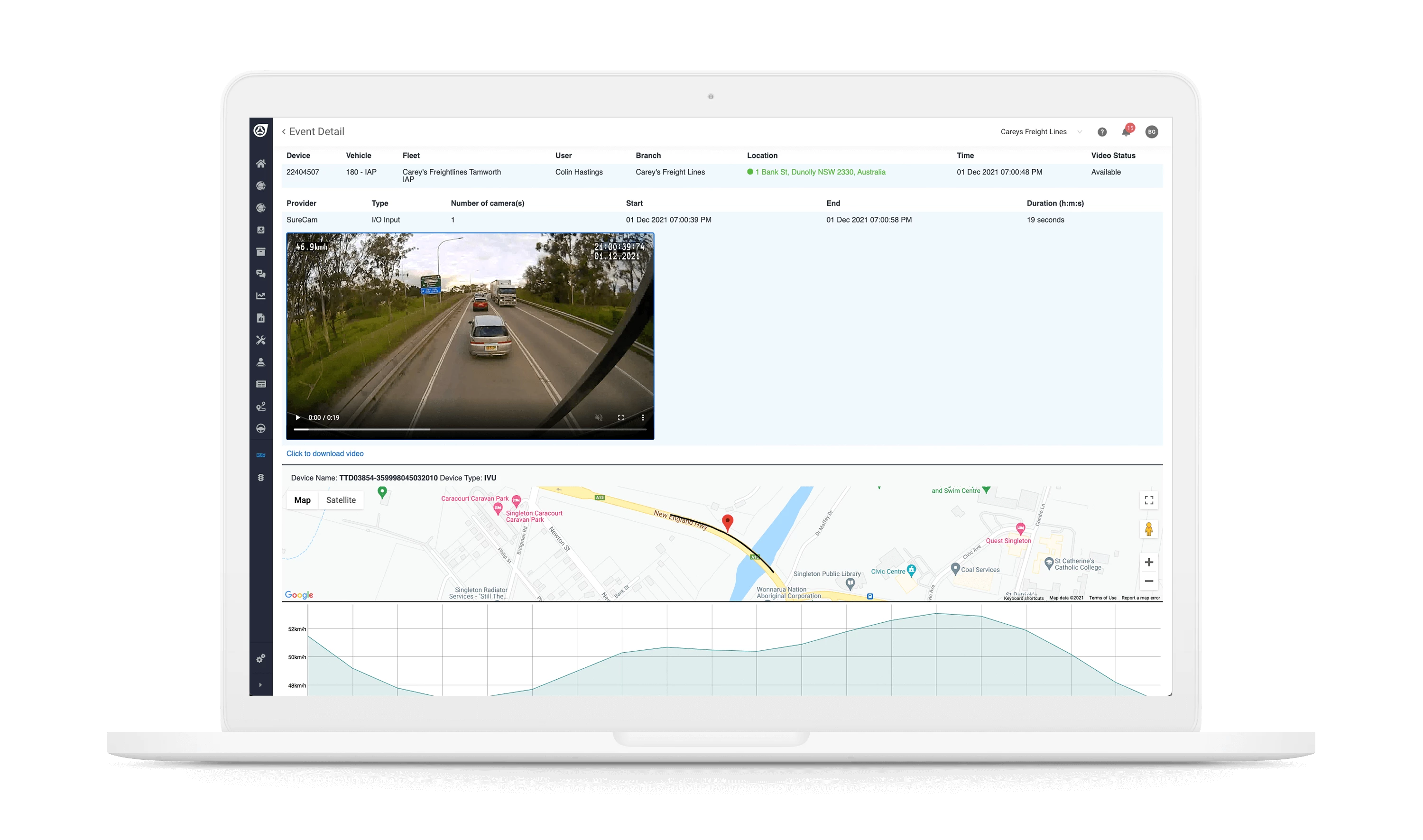 The introduction of Teletrac Navman's integrated camera solutions across all vehicles allows office staff to access footage if required. In the case of an incident or collision, the historical footage can be used as evidence to provide piece of mind and exonerate drivers of potential guilt or false insurance claims.
All of these solutions are powered by Teletrac Navman's AI-powered fleet management platform, TN360. With a glance, office staff can see real-time insights into each driver's current location, available work hours, delivery schedule and much more. If any CoR breaches occur, staff will be immediately notified and can take swift action to rectify the situation.
"Speed Management has always been paramount in the Transport Industry. Historically, if drivers engage in behaviors like speeding, the non-conformance was dealt with after the event & always reactive in nature. Since implementing Teletrac Navman Compliance solutions to assist us in adhering with Chain of Responsibility regulation, we are able to warn drivers via the in cab terminal when they are at risk of breaching posted speed thresholds. Doing this in real time, we've become more proactive in our management, further mitigating risk. The system brings any breaches to our attention straight away allowing us to take quick, immediate action ultimately keeping our drivers and other people on the road safe".
Carey's Freight Lines is looking forward to working with Teletrac Navman well into the future and implementing new fleet management solutions as trends emerge.
Driver adoption of MT201 has been great to watch. From logging on, to completing pre-trip checklists, we've now got full transparency that our drivers are staying safe and compliant, wherever they are. Our more older drivers are also adapting easily to the technology
The in-cabin forward facing cameras have benefitted the entire fleet. Managers can rest assured knowing that drivers are staying safe. The ability to record events has also helped our drivers and the company in the case of an incident,"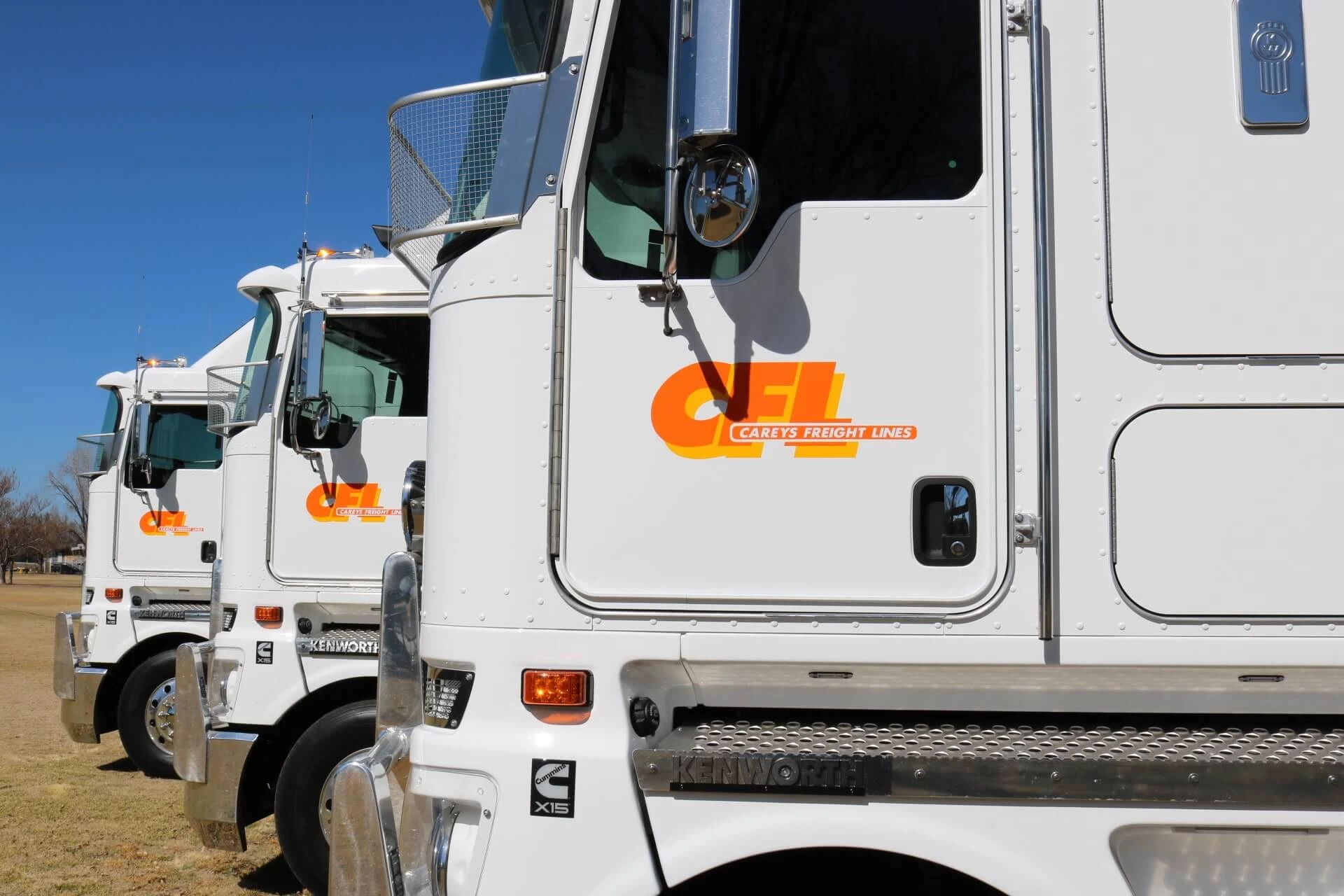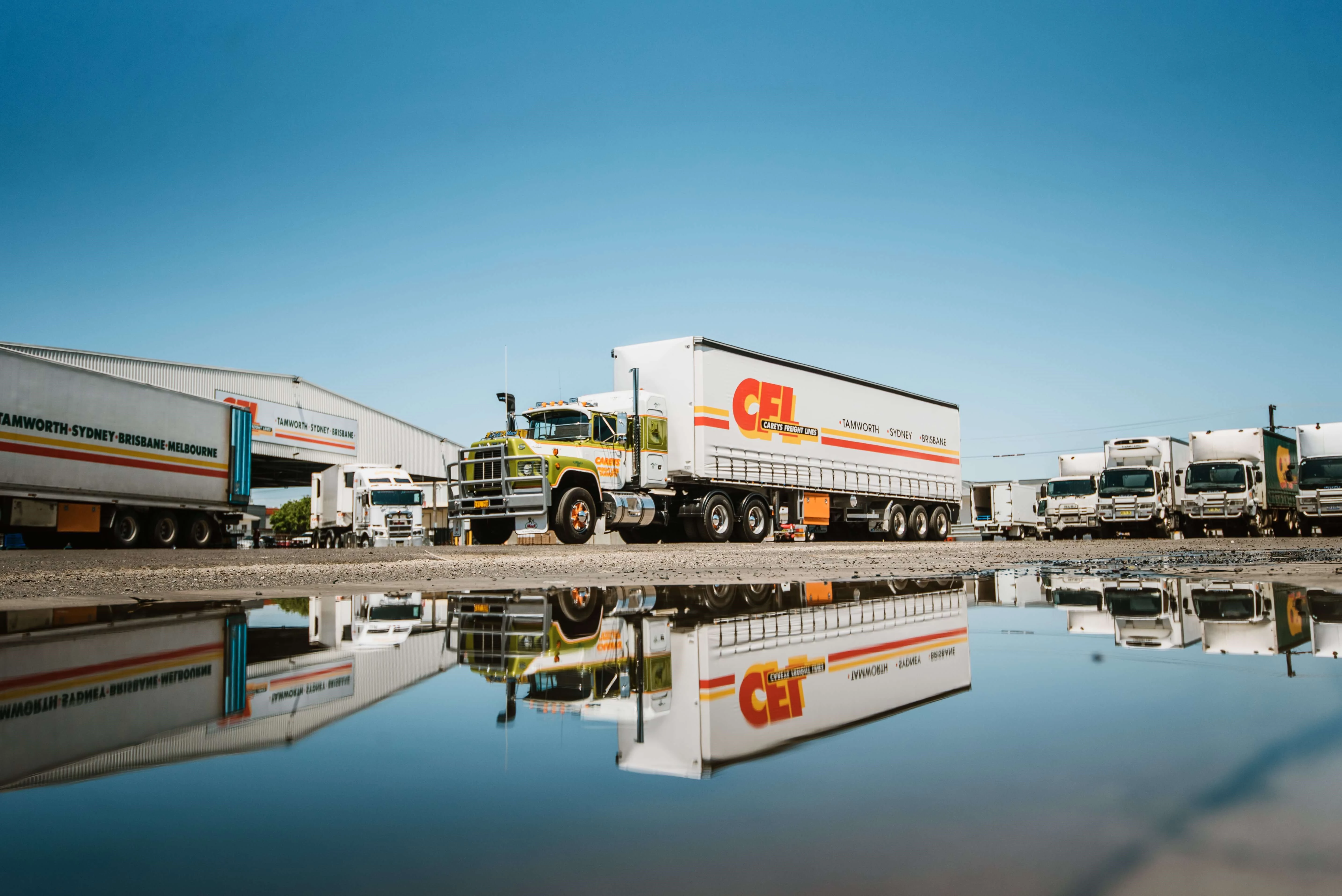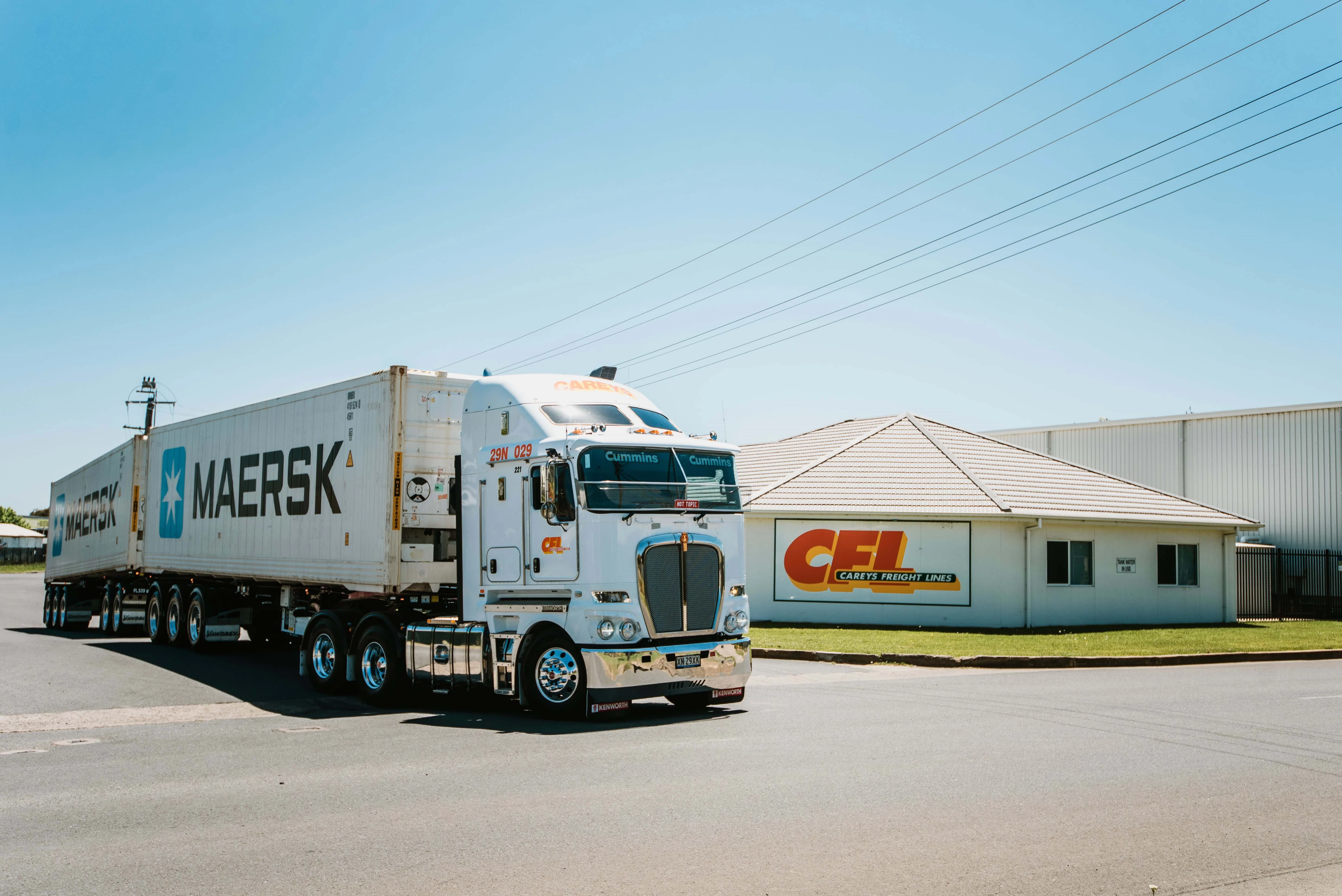 Results
Since implementing Teletrac Navman solutions including Sentinel, multi-camera solutions, GPS tracking, in-vehicle driver technology and AI-driven fleet management platform, Carey's Freight Lines has:
Maximized productivity via the PBS scheme
Gained real-time visibility across its entire operations
Streamlined business practices for drivers and administrators
Minimized in-cabin paperwork to ensure drivers have access to up-to-date data
Boosted customer service through accurate delivery ETAs
Ensured the safety of staff on the road
Made compliance easier for all