Key Takeaways
Businesses around the globe use equipment GPS trackers to monitor location, status, usage, and maintenance requirements for a variety of assets, including construction equipment, powered and non-powered tools, trailers and more. Most GPS tracking devices can monitor equipment location and usage, but it is worth spending time to fully understand the capabilities of the connected software to ensure that you will have access to the insights that you need to improve your target key performance indicators. You can also gain monetary and time savings by working with a provider who can track any make and model of equipment and your on-road vehicle in a single platform. 
---
6 Tips to Selecting Equipment GPS Trackers
Here are tips to consider when selecting the right GPS trackers.
1. Make Sure Your GPS Tracking Provider is Versatile
It's important to choose a GPS tracking provider that can track a wide range of vehicles, equipment and other tools within a single platform. From factory-installed (OEM) trackers to third-party devices, seeing all your data in a unified platform is invaluable. Using a platform that supports OEM, hardwired, plug-and-play, solar or battery powered devices will save both time and money.
2. Review Maintenance Planning Tools
Regular servicing helps your equipment run reliably, avoiding disruptive unplanned downtime. The right GPS trackers should enable you to digitize maintenance processes and let you remotely monitor maintenance data for fully integrated planning and preventive upkeep. Ideally, the system should support digital inspections and engine diagnostics with built-in early alerts and warnings. GPS Trackers can provide access to maintenance data from any location and reduce your company's reliance on paper logs.
3. Jobsite Grouping is Key
Select a GPS tracking platform that will let you assign equipment to specific worksites and view jobsite-specific reports, including usage and status. This also allows you to easily evaluate the efficiency, management and expenses of an entire site and help to reduce equipment hoarding. For example, you might determine that one worksite exhibits unusually high fuel consumption and you could respond by talking to the site's supervisor or using signage to promote conservation.
4. The Right Reporting Capabilities are Invaluable
When you utilize GPS trackers on your equipment, it's vital to have software that gives you convenient access to the most important data. It should let you view statistics on specific assets as well as its operators. Look for a platform that automatically compiles useful custom reports on fuel consumption, utilization and maintenance. The system should display information quickly and have an interface with fast, easy-to-use navigation features.
5. Don't Forget On-Road Vehicles
Many companies own a combination of off-road heavy equipment and on-road vehicles, such as trucks and vans. To simplify tracking, select a provider that monitors both types of assets on one platform. You won't have to set up, learn to use and pay for two separate systems. On-road tracking frequently prevents vehicle misuse, such as hours-of-service violations or speeding.
6. Choose a Provider with On-Boarding Support
Find a GPS tracking provider that will help you learn to use and get the most out of its software. Your staff can work more productively if they benefit from excellent customer support and training resources. When you compare different providers, see if they include comprehensive educational lessons, including live and on-demand courses. Check for toll-free phone numbers and convenient hours; consider selecting a company with 24-hour support.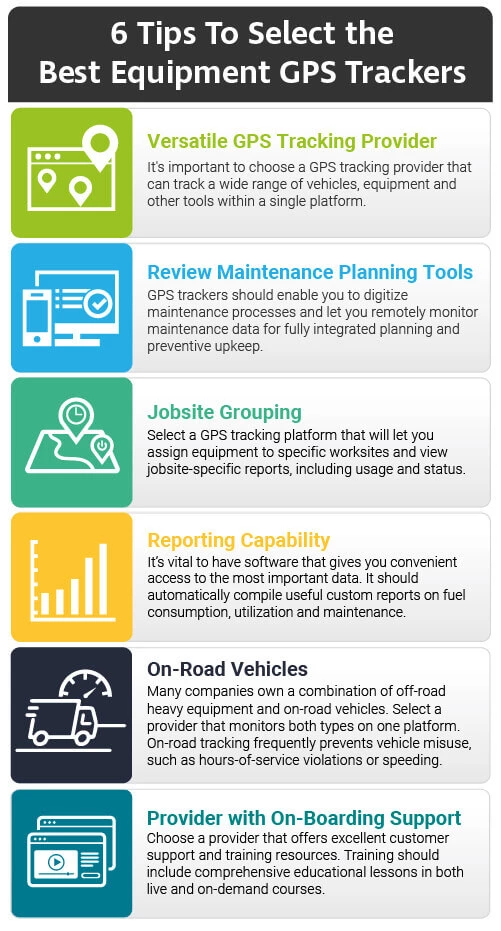 Benefits of GPS Trackers
Here are a range of key benefits of using GPS trackers that you can use to assess your use case and deployment.
Inventory Planning
Equipment tracking software will help your team monitor equipment and easily see which jobsite it has been assigned to. You won't need to rely on paper records or manually verify the location of an asset. A computer or mobile device can instantly tell you if a desired unit is already in use or sitting in your yard.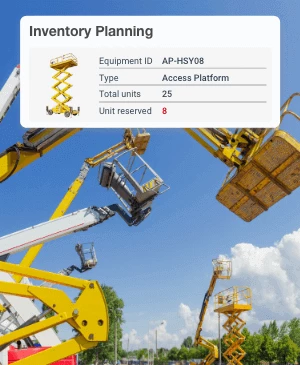 Maintenance Management
Equipment GPS Trackers precisely monitor engine hours and distance travelled, which helps you accurately determine when your equipment needs servicing. Digital inspections help streamline maintenance needs while sophisticated tracking software can automatically schedule required maintenance, ensuring that your equipment is available to support projects.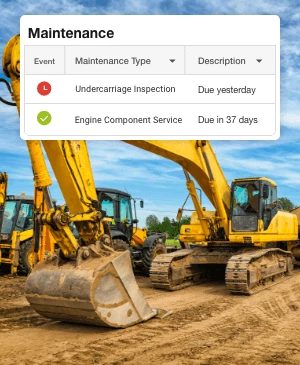 Productivity Optimization
Knowing where your equipment is located and how it's being used is key to equipment inventory and maintenance management. The software can alert you to potential problems that undermine the productivity of your staff or assets. For instance, it can tell you if a certain operator has excessive idling time or if a piece of equipment needed for the job is missing or out of service. This technology also deters employees from using company property for personal purposes. You may choose to receive an alert when equipment operates at unusual hours or outside of the designated worksite.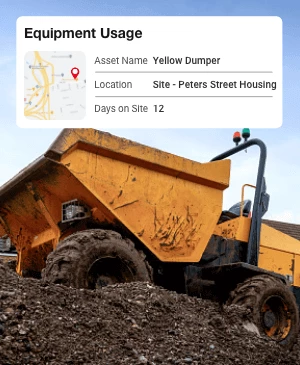 Equipment Utilization
A tracking system will give you a clear understanding of how and where workers use your machinery. You can identify costly inefficiencies, such as a worksite that hoards equipment. The data also simplifies billing processes and gives you the option to bill based upon the number of hours that an engine runs.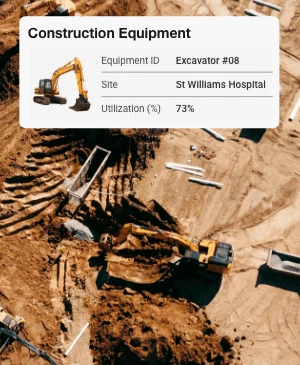 Prevent Theft
GPS trackers help prevent misuse and theft. Criminals steal more than $1 billion worth of construction equipment each year, according to HDI Global. Tracking systems discourage theft, and location data may enable police to find stolen machinery faster.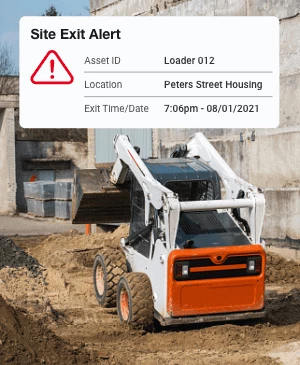 GPS Trackers for Equipment
Frequently Asked Questions
A GPS tracker monitors an assets location, ignition status, usage, maintenance information, fuel consumption and much more. The device transmits data the equipment generates to a cloud-based software platform, which analyzes and presents the data on easy-to-understand dashboards and reports.
The tracking provider may attach these devices or you can utilize factory fitted devices (if they are already installed) that meet the AEMP standard. Depending on the type of equipment, a technician might need to attach trackers to wiring harnesses or diagnostic ports. They're usually placed in hidden areas so criminals can't easily remove them.
This technology is highly accurate but location reporting or data transition can be effected when your equipment is used in a building or tunnel for long periods of time. Walls, trees, bridges and other obstacles can sometimes block satellite signals and severe weather may occasionally affect performance. Nonetheless, the margin of error with GPS technology is really small and tracking systems continue to evolve and achieve even greater precision.
If you suspect that some machines often sit idle at jobsites, you can use GPS trackers to monitor equipment ignition cycles and engine hours. This data can help you identify equipment not being utilized so you can work with site managers to make equipment available for use on other sites, reducing unnecessary equipment rental costs.  
Yes, the highly rated Teletrac Navman mobile app lets you review tracking data from almost any location. It runs on tablets and smartphones, including both Android and iOS devices. This versatile software gives you the ability to check the current position and status of any assets. For instance, you could see if an excavator's engine is running or look at a map that shows where it traveled during the day.