Fleet Maintenance Software
Protect your people, your assets, and your business
Fleetio builds simple, collaborative software that helps fleets of all sizes track, analyze and improve fleet operations. With a mobile-first mindset and focus on automating the fleet operations process through seamless integrations with business solutions like telematics devices, maintenance shops and fuel cards, Fleetio's web- and mobile-based technology enables fleet managers, drivers, mechanics and vendors to access and update fleet data in real-time and get actionable insights like total cost of ownership. With Fleetio, users can manage maintenance, DVIRs, fuel, parts, inventory, vehicle assignments, recalls and more all in one place.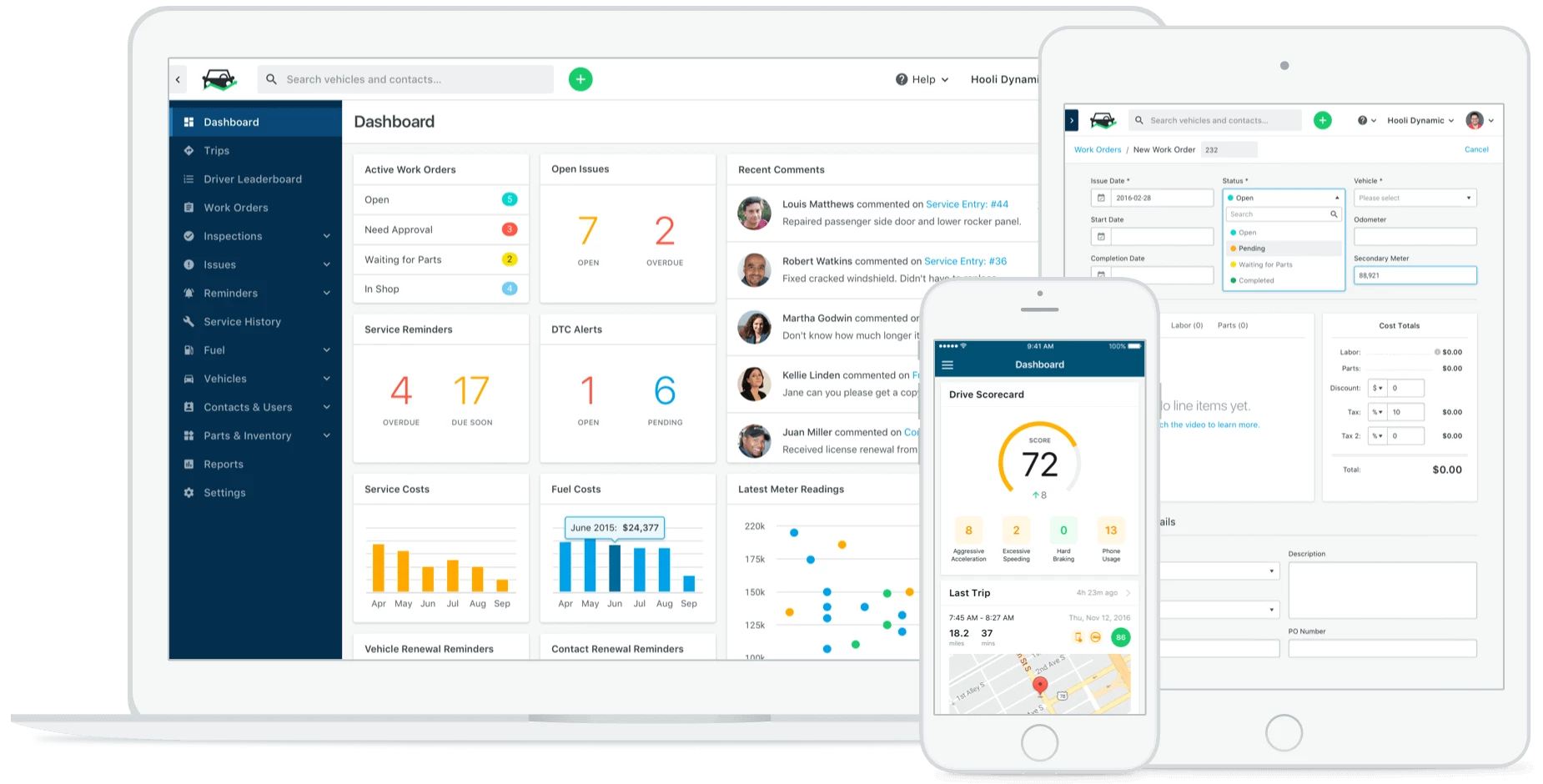 Enhance Fleet Maintenance Capabilities
How does the Teletrac Navman and Fleetio integration work?
The partnership combines Teletrac Navman telematics data with Fleetio's capabilities to automatically sync odometer readings at regular intervals, keeping preventative maintenance workflows up to date. With data flowing from Teletrac Navman to Fleetio, users can see both a vehicle's current location and driving status together, giving them a comprehensive view of their mobile assets.
Fleetio and Teletrac Navman mutual customers gain the ability to simplify fleet management processes, stay ahead of fleet maintenance and reduce operational costs through automated odometer updates and live vehicle tracking.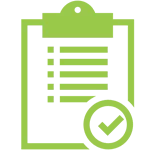 Customizable Reporting
Fleet managers can customize how they receive and view data (e.g. measuring in engine hours vs. mileage)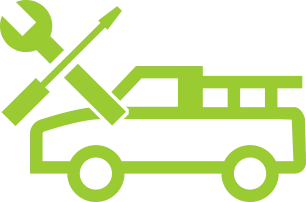 Vehicle Maintenance
Fleetio's extensive maintenance provider network connects customers to maintenance shops around the country, empowering drivers to find shops easily and get back on the road quickly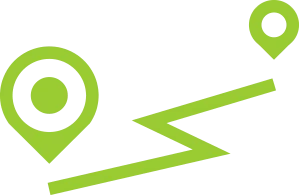 Complete work order tracking
Integration updates every stage of repairs at regular intervals so managers can realistically estimate time out of service, as well as parts and inventory tracking