Key Takeaway
GPS tracking devices are most known for their ability to keep tabs on vehicles and heavy equipment. However, one often overlooked but no-less-important asset to track is the trailer. GPS trailer trackers are designed specifically to provide location and status information for a variety of non-powered trailer types. GPS trailer trackers can be installed on any type of fleet and work together with your fleet's telematics system to provide valuable insights and keep your cargo safe.
Benefits of Trailer Tracking
GPS trailer trackers are designed to save your business time and money, keep your cargo safe, and ensure the most efficient trailer usage. These rugged, tamperproof, battery-powered devices are easily installed in just minutes and last for years. Trailer trackers help businesses:
Increase utilization
Ensure cargo integrity
Reduce detention costs
Real-time GPS data allows fleets to collect accurate detention data and bill customers accordingly. Fleet managers can easily see which trailers are in use and which are sitting idle and redeploy resources to areas of demand. Prevent load loss and monitor temperature sensitive cargo with actionable alerts and automated reports.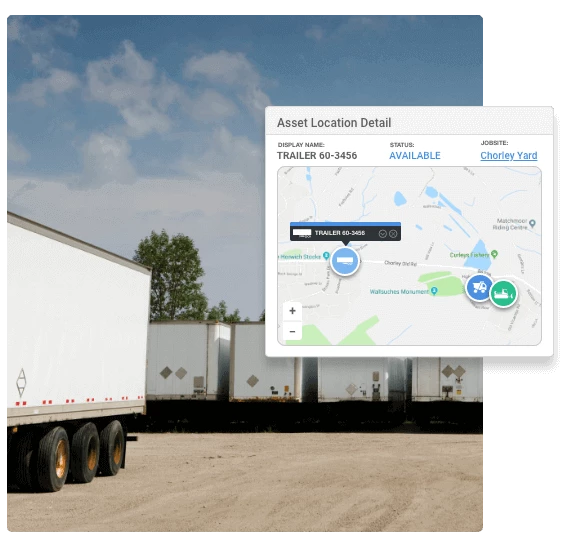 Types of Trailers That Can be Tracked
Whether you're transporting goods, moving large assets, GPS trailer tracking is perfect for a wide variety of trailers, including
Flatbed trailers
Enclosed dry van trailers
Refrigerated and other specialty load-sensitive trailers
Shipping containers
Find trailers when you need them and ensure optimal efficiency for any non-powered asset. Each trailer type can deliver specific KPIs, including internal temperature, location information, maintenance records, usage, and more.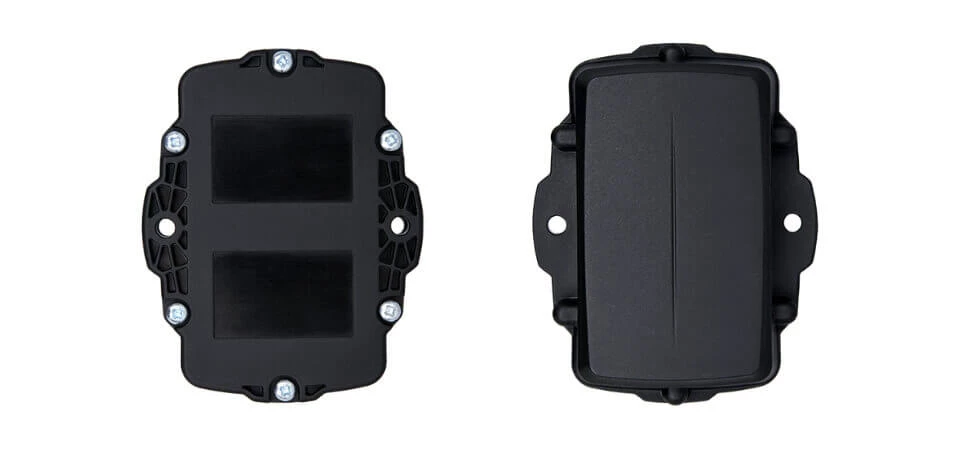 How GPS Trailer Tracking Works
GPS trailer trackers are battery- or solar-powered devices that attach directly to the trailer unit and send GPS-based location information and other data to your telematics platform via the cloud. Teletrac Navman hardware and software integrate seamlessly with other GPS tracking devices to provide a full picture of your entire fleet operation. This helps improve efficiency by ensuring optimal trailer usage; reduces cargo theft with geofencing, tamper alerts, and real-time movement notifications; and provides reliable detention information and site-by-site load and unload times for improved billing and accurate reporting. 
This data can also be integrated into other systems, including billing and time and wage management software.
If you're ready to save time and money by installing GPStrailer tracking devices on your trailers, contact Teletrac Navman today!