Qube 300 
Track and monitor your fleet and equipment in real-time at anytime
The Qube tracking device collects and sends information directly from your vehicle to your PC or mobile device and is ideal for any company with one or more vehicles. It is designed to either work alone or be connected to additional Teletrac Navman devices. Such devices include the M-Nav with integrated messaging and navigation, the M-Nav for messaging and DCU for engine management. 
When you connect the Qube with the GPS fleet management software and other devices, you create a powerful fleet and equipment tracking and management system that provides all the factual data you need to make decisions. Track and monitor your fleet and equipment in near real-time, 24/7. For areas with limited to no cellular coverage, you have the option to add our Satellite Communications device which uses the Iridium® satellite network to send data to and from the vehicle to the GPS fleet management software.
Qube300 Features and Benefits
Track and monitor your fleet even in remote areas
Connectivity & Storage
Connects with GPS fleet management software to share  data such as, location, time, speed, direction, miles traveled, time spent onsite and ignition status even in areas with low or no cellular coverage. Store up to 5000 events and 600 Sites with up to 50 sides each.
Safety & Security
Monitor and manage driver behaviors including speeding, excessive idling and unauthorized vehicle use. Always know what is happening across your fleet with configurable real time alerts that can be set to help improve productivity and prevent theft. 
Visibility & Location Tracking
Retain full-fleet visibility by tracking your entire fleet  at all times, even in the most remote areas. Maintain precise location tracking even with limited to no cellular coverage via the Iridium® satellite network. Capture additional data from a wide range of sensor connections, increasing visibility across your fleet.
Technical Specifications
See why this device is right for you
Weight: 0.71 lbs
Case Material: Bayer KU2 1514 ABS/Polycarbonate blend
Tamper Cover: Polycarbonate
Nominal operating voltage: 12 or 24 V vehicle supplies
Minimum operating voltage: 8 V DC
Maximum operating voltage: 30 V DC
Storage Temperature: -40 to +85°C (-40 to+185°F)
Operational Temperature: -20 to +70°C (-4 to +158°F)
IP Rating: IP4X
Environmental Testing: SAE J1455 for humidity and vibration
Shock: 20G 10mS
Your Success 
Intelligent support every step of the way
Software alone isn't the answer. Leverage our professional services for added training, customer support, and more to ensure you get even more value out of your software.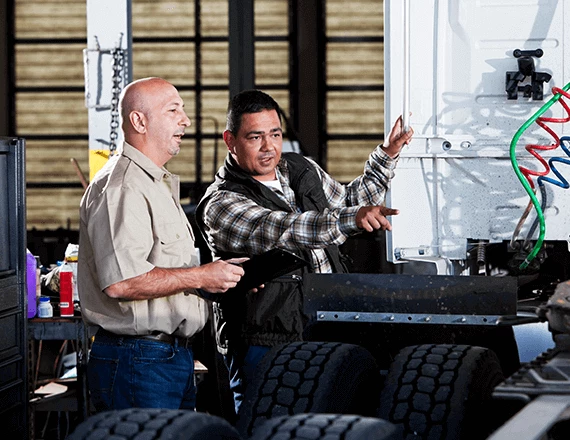 We track our loads quite a bit. We even have several customers that require us to track our vehicles every two hours and provide them with updates. Teletrac makes sure that these 'hot and sensitive' deliveries are on route and on time.
- A.N. Webber
NDOT has recovered three stolen vehicles, worth $45,000 each, using GPS data and automated text message alerts from Teletrac Navman. In all instances, their fleet coordinator received text notifications of vehicle ignition after midnight.
- Navajo Division of Transportation
I find the system's tracking and analytics to be the most beneficial, and knowing the speed and location of my drivers. There's much more to it than I know. I can only imagine for someone who has a huge fleet; the benefits must be tremendous.
- Desert Limo
Resources
Get the latest in fleet and asset management