RE400
 

Powering Insights Through a Ruggedized AI-enabled Device
From yellow iron to heavy-duty machinery, the RE400 device within TN360 offers the benefit of an AI-powered fleet management solution with real-time data captured from your assets. Extract metrics key to your business directly from your equipment - the RE400 is able to collect key data from sources such as GPS, GPIO, CAN bus, engine data, and more. The information is available instantly via tracking, insights and analytics where you can easily view current status, alerts and ask detailed questions or run customized reporting.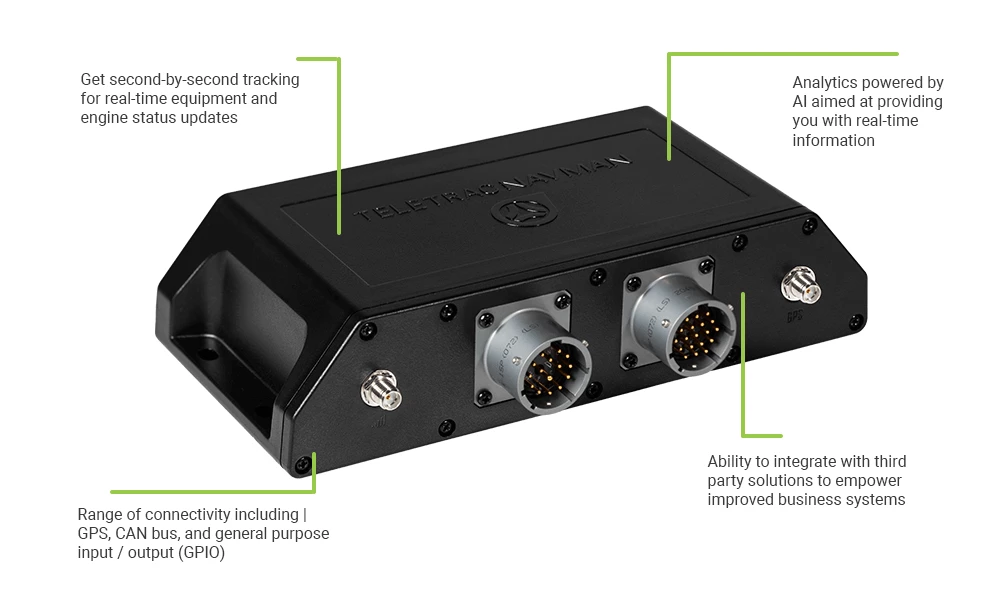 RE400 Features and Benefits
Powering Insights Through Data Capture and AI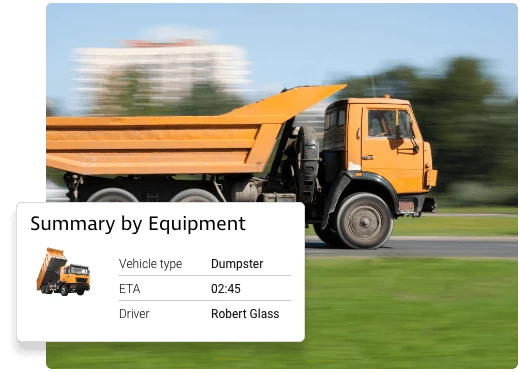 Turning Data into Decisions
RE400 captures key data from your operators and equipment, including engine hours, harsh usage metrics and maintenance information, and delivers it to TN360 that transforms this into insights for your business.
Get second-by-second tracking for real-time equipment and engine status updates
Capture safety events such as harsh acceleration, braking and cornering, via the gyroscope and accelerometer
Helps to keep track of asset maintenance
Driver gains a wide range of applications to make their job easier via an in-cab device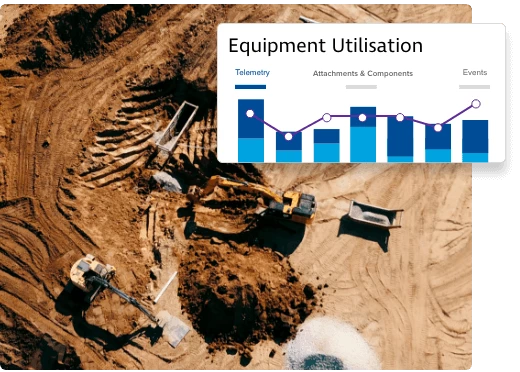 Powering Insights
Together with the AI-powered TN360 platform, the RE400 enables you to access business insights through easy-to-use analytics tools.
Question-based search which "learns" about your business and instantly answers your questions
Visualized analytics into key performance areas including productivity and safety
Customizable reporting for trip details, driver events, asset performance, maintenance, and alerts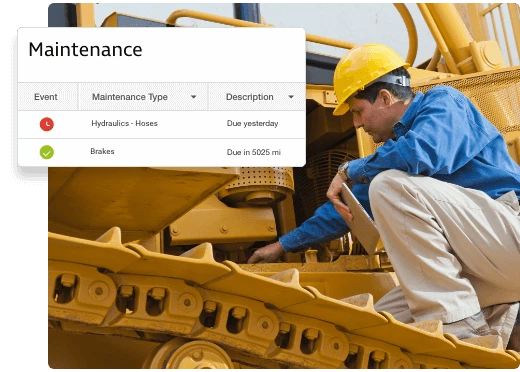 Integrated Apps
The data captured via the RE400 also powers the TN360 driver application that keeps you connected with your workforce throughout the day. Your operator and engine data is all available in real-time.
Professionally installed across a range of your yellow iron and heavy-duty machinery
Ability to integrate with third-party solutions
Range of connectivity including GPS, CAN bus, and general-purpose input / output (GPIO)
Technical Specifications
See why this device is right for you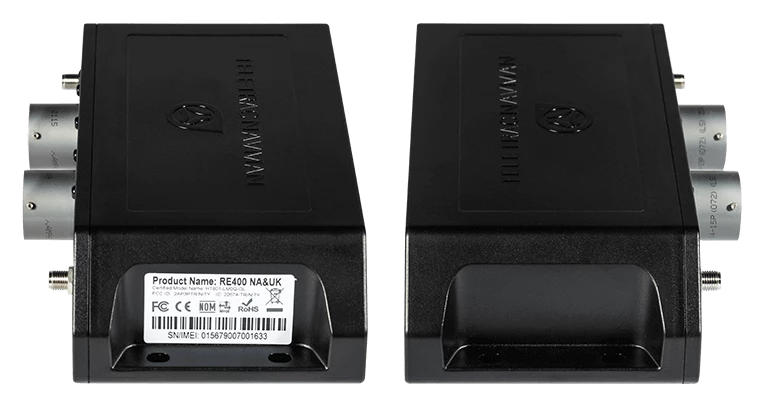 Tracking: Second-by-second data
Firmware Updates: Over-the-air
Installation: Professional 3-wire install through Teletrac Navman's installation team 
Certifications: NA: FCC Part 15 Class B, IC, NOM. UK/EU: CE, REACH, WEEE, ROHS. ANZ: RCM
Ratings: IP67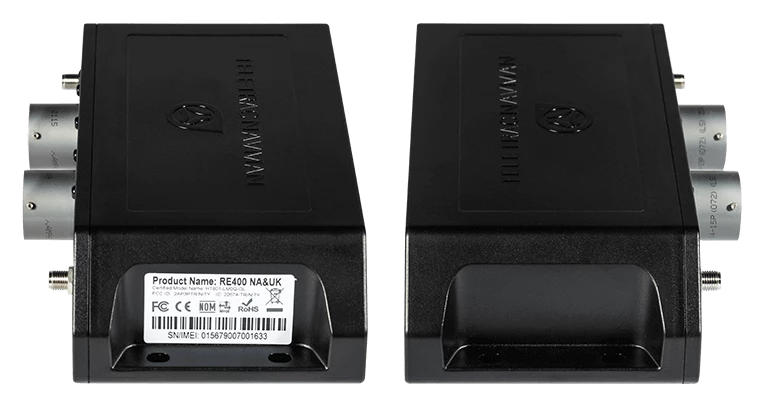 Size: 1.6in high, 4.02in wide, 7.17in length
Weight: 17.46oz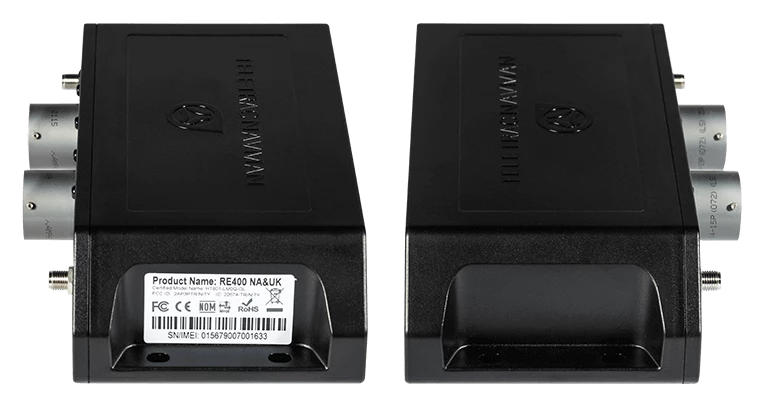 Connectivity: Internal 4G LTE Cat M1 modem
GPS: GGLONASS/GALILEO/BEIDOU/GPS (USA)
Battery: 6200mAh LiPo
Operating temperature: -4 to 140˚F
Record Storage: 16MB flash memory
Accelerometer: Yes, Gyro (6-Dof)
Antenna: Internal, external GNSS antenna optional
Input/Output: 4/3
LEDs: 5
OBDII Protocols: IOS 15765-4, J1939/J1708 
Supply Voltage: 6VDC - 48VDC
Your Success 
Intelligent support every step of the way
Software alone isn't the answer. Leverage our professional services for added training, customer support, and more to ensure you get even more value out of your software.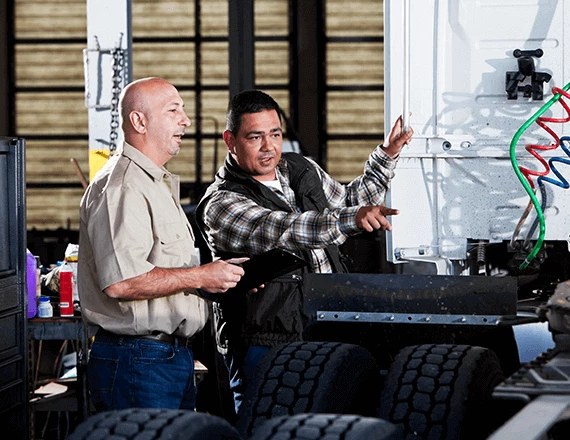 The best thing about the GPS tracking was that it solved any customer dispute over their invoice. They couldn't argue with the timekeeping of the GPS system, and therefore we retained valuable revenue.
- Hiab Transport
Teletrac Navman is the first system I've used in my job, and it's very easy to use. Before, the driver and back office would have to write down details of the truck's maintenance, now it's just a press of a button. I even get a text or email notification if there's a fault with a truck. It just works.
- Herberts Transport
Gaining greater transparency has been a major win, both in the equipment tracking area and for driver safety. Clients really value transparency and innovation.
- SouthRoads
Resources
Get the latest in fleet and asset management