Key Takeaways
Compliance is a must for almost any fleet, no matter how many vehicles you own or operate. From safety and maintenance standards to federal mandates and fuel taxes, there are dozens of laws and restrictions of which fleet compliance managers need to be aware. This important compliance checklist covers the areas in which state or federal law impacts the day-to-day operations of a fleet and how fleet management software can help.
---
Improve Fleet Efficiency
Efficiency is the key to profitability in the digital age. Today's fleet tracking software offers a wide range of features that keep remote workers connected to the business and maximize workflow efficiency. The latest technology connects to a wide range of mobile driver apps that enable you to digitize almost any process, including:
Hours of Service (HOS)
Fleets are used to maintaining driver logs. HOS compliance has been a major concern for motor carriers for decades. But the introduction to ELD in 2016 was a game changer. To maintain HOS compliance, fleets should:
Maintain all HOS RODS logs for the required retention period (6 months).
Check for missing logs to ensure retention history is complete
Properly document gaps in logs
Review logs as they're received to ensure proper use
Monitor logs for rule violations and accurate event annotations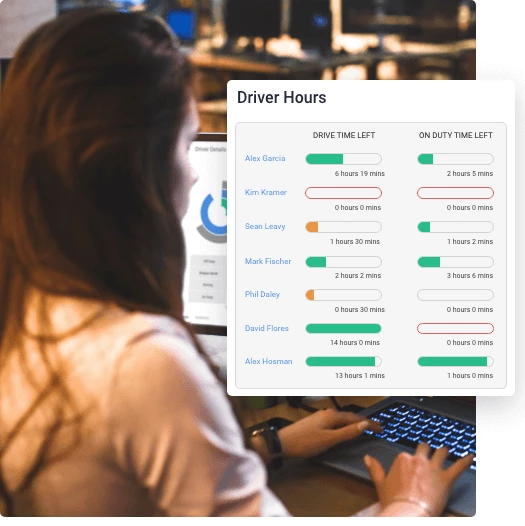 IFTA Compliance
The International Fuel Tax Agreement (IFTA) is a tax-sharing agreement between 48 U.S. states and 10 Canadian provinces that ensures fleets pay their fair share of local fuel taxes in each location. Compliance with this agreement is essential. For IFTA reporting, you must have a record of:
Date of trip (start and finish)
Origin and destination location
List of stops along the way
Route of travel
Odometer reading (beginning and ending)
Total miles traveled
All fuel purchases
CSA Scores
CSA stands for Compliance, Safety, Accountability. CSA is the Federal Motor Carrier Safety Administration's (FMCSA) data-driven safety compliance and enforcement program. Via the CSA's Safety Management System (SMS), every driver is assigned a BASIC (Behavior Analysis and Safety Improvement Category) score based on seven factors. This CSA Score follows the driver for life. Here are the seven areas upon which a BASIC score is based:
Unsafe Driving: Speeding, seat belt violations, reckless driving, and other unsafe driving violations.
Crash Indicator: A private database of crash and on-road incident information that outlines a driver's involvement in said crashes.
HOS Compliance: Failure to comply with HOS rules, including logbooks, can impact a driver's score.
Vehicle Maintenance: This includes maintenance issues, such as worn brakes or broken tail lights, plus failure to make required repairs.
Controlled Substances: Use or possession of a controlled substance, such as alcohol, is strictly prohibited.
Hazardous Materials: Drivers who haul hazardous materials are held to stricter standards and must ensure cargo is not improperly loaded or leaking. The proper placard identifying the hazardous material is also required.
Proper documentation of a driver's ability to operate the commercial motor vehicle, including driver's license and medical clearances.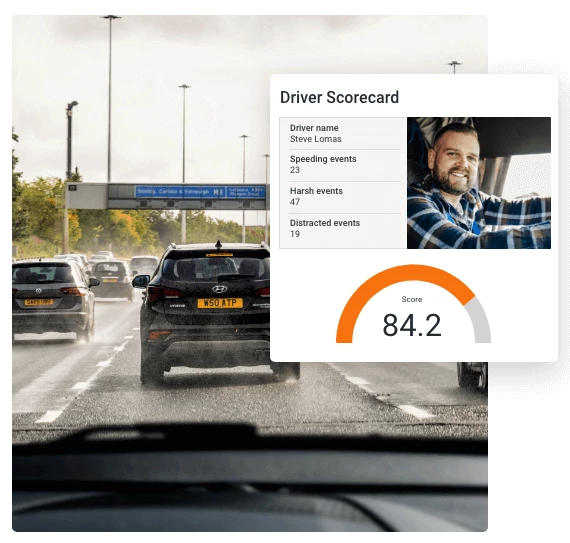 Driver-Vehicles Inspection Reports (DVIRs)
The pre- and post-trip vehicle inspections, also known as Driver-Vehicle Inspection Reports (DVIRs) , is one of the most important safety and compliance measures. These inspections ensure the vehicle is fit to be on the road and help reduce safety concerns for your drivers and the public.
The DVIR process includes:
Pre-trip inspection: A mandatory, thorough examination of your vehicle and its components. This also includes a review of the previous DVIR for that vehicle. The DVIR must be performed before every trip and every day on multi-day trips.
Post-trip inspection: Post trip inspections must be completed at the end of each work day. A separate DVIR is required for each vehicle you operate. Any issues need to be recorded and reported to your motor carrier for repair.
Defect report: After inspection, a list of defects or deficiencies that could impact the safety of the vehicle must be recorded and reported to the motor carrier.
Corrective action: Once issues are repaired, the driver must sign-off, certifying corrective action was taken in a timely manner.
Possible exemptions: DVIR exemptions include driver-towaway, private motor carriers that carry passengers, and motor carriers with only one CMV. 
A standard DVIR inspection checklist should include:
Date
Vehicle identification
Driver identification
Steering mechanism
Wheels, tires, and rims
Brakes
Air systems
Lights and reflectors
Mirrors
Fire extinguishers, first-aid kits, and other safety equipment
Windshield wipers
Coupling equipment and fifth wheels
 Power units and trailer
Department of Transportation (DOT): Pre-employment Checks
Pre-employment checks, also known as background checks, are specialized Department of Transportation (DOT) background checks designed to ensure drivers of commercial motor vehicles are qualified. In order to be considered Dot Compliant all  businesses regulated by the DOT must conduct background checks as part of the hiring process. DOT-required background checks should include:
Motor vehicle (driving) records
DOT employment verification
FMCSA drug and alcohol history screen
DOT pre-employment drug test
DOT physical exam
Background checks should not stop at the point of hire. On-going screenings, such as routine drug and alcohol tests, driving records, and criminal history should be monitored. DOT drug and alcohol requirements include:
A designated contact person within your organization
Screenings for drivers, dispatchers, maintenance workers, volunteers, and security.
Fully prohibited substances include marijuana, cocaine, amphetamines, opiates, and phencyclidine.
Alcohol use prohibited four hours prior to coming to work or while on call.
 Random tests must adhere to DOT selection requirements
Reasonable suspicion tests
Testing after accidents
Preventative Vehicle Maintenance
Preventative maintenance is not only an important safety measure and the key to keeping your vehicles on the road, but it's also required by the DOT. While preventative maintenance will differ depending on the year, make and model of the vehicle, here are a few of the typical items your preventative maintenance checklist should include:
Oil and oil filter changes
Engine tuning, including belts and other fluids
Brake inspections
Tire rotation and alignment
Lubrication
Radiator maintenance
Electrical components, such as lights
Window glass
Gauges
Batteries
Transmission
Corroded or deteriorating metal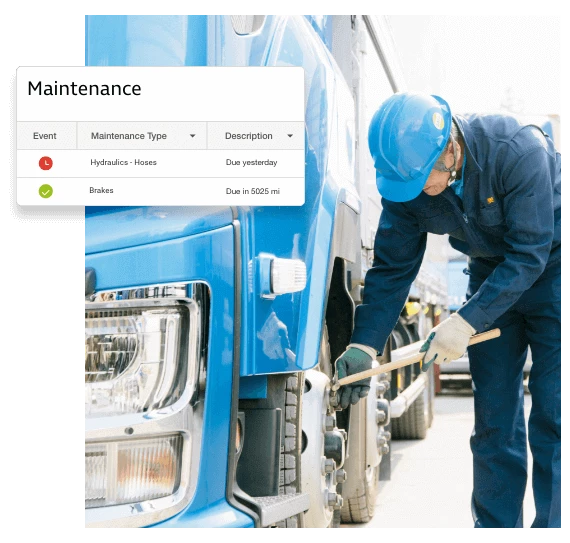 Motor carriers should keep proper records of all maintenance activities, including date and time, odometer readings, engine hours, and other meaningful data.
Driver Qualification File
Driver qualification file is a collection of documents related to a driver's ability to operate a CMV. Complete DQ files are required by law for any CMV driver, which includes interstate drivers of vehicles over 10,000 pounds, passenger vehicles with 8 or more passengers, and those hauling hazardous materials. Here's a list of items all driver qualification files should include:
 Employment application
 Motor vehicle report (driving record)
Copy of CDL and certificate of road test
Certificate of violations
 Annual reviews
 Medical information
 Medical exemption documents
 Drug and alcohol testing results
 DVIR defect reports
 Driver logs and supporting documents
 Maintenance and repair records
These records should be maintained throughout the employment of the driver and for up to three years after employment unless otherwise required by law. Failure to maintain proper files can result in monetary fines.