Key Takeaways
The year 2022 saw record-breaking fuel prices around the globe. With tighter supply, fluctuating oil prices and various other factors putting pressure on fuel prices, the need to control these costs is becoming increasingly important for fleet managers – regardless of the number of vehicles under their control.
In order to effectively enact policies to cut fuel costs, it's necessary to have an accurate picture of your fleet fuel consumption. In this scenario, only a detailed fleet fuel management system can provide you with the information you need.
Fleet management software can make your fleet more efficient across the board. Here are five ways it can decrease your fuel spend.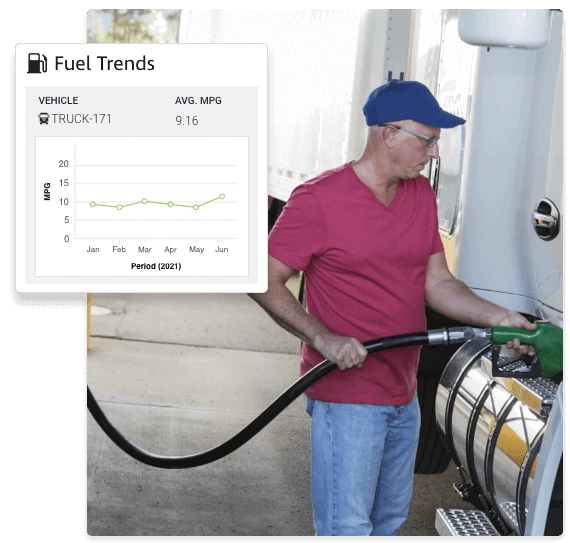 Fleet Fuel Management Basics
In order to create a fleet fuel management plan, you need actionable data. Measuring fuel consumption accurately is vital, as is consistent application across your entire fleet.
With standards in place, it's possible to begin measuring fleet performance. Detailed data can help you establish baselines, which can highlight anomalies in a fleet's fuel consumption. Additionally, this data allows for the creation of improvement goals as well as the strategies necessary to achieve them.
Five Ways To Create a Better Fleet Fuel Management System With Telemetrics
Fleet management software like TN360 can provide many insights into your fleet fuel management beyond basic miles per gallon measurements. Here are some of the key metrics that vehicle software can track and the ways in which you can use these pieces of data to create a better fuel management system for your business.
1. Better Route Planning
Fleet management software simplifies the route planning process for a vehicle fleet. With real-time access to information, fleet managers can strategically avoid traffic and other delays that can increase time on the road.
In larger vehicle fleets with dispatch teams, access to real-time information can allow for better job assignment. By assigning jobs or deliveries to the nearest drivers, the number of travel miles can be significantly reduced.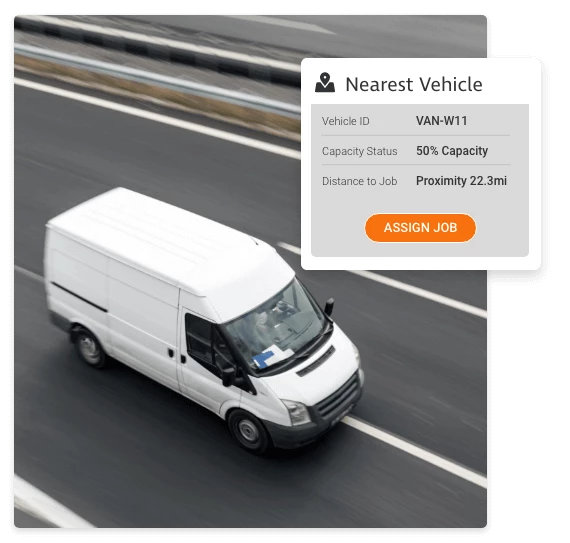 2. Reducing Idle Time
Unnecessary idling increases a vehicle's engine wear and wastes fuel. According to the U.S. Department of Energy, a heavy-duty truck consumes nearly one gallon of fuel per hour while idling. In other words, an idling engine is literally burning money.
By tracking engine idle time, a fleet manager can more effectively enforce anti-idle policies among the fleet. When combined with better route planning provided by GPS tracking, more operation time can be spent in service rather than inefficiently running the engine. Our guide into how idling harms your fleet is a great resource to learn more about the impact of engine idling.
3. Driver Monitoring
The human element is a major factor in fuel economy. Speeding, aggressive driving and other poor driving habits are not only driver safety concerns, but inefficiencies as well.
With fleet management software, operations managers can use driver scorecards more quickly and accurately identify concerning trends within their fleet. This can lead to more effective training opportunities, development plans and performance goals. With data, managers can see if improvements are being made or if further training is needed.
Conversely, fleet management software can also identify safe and efficient drivers within a fleet. These drivers can then be recognized for their work and rewarded with increased compensation or or incentives.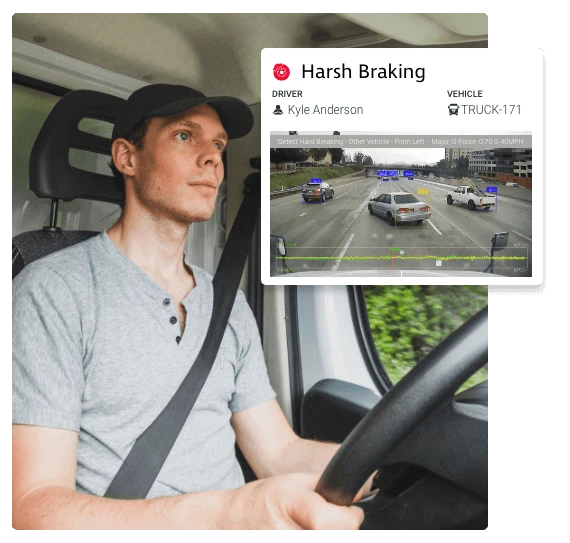 4. Vehicle Conduction Monitoring
Vehicles that are not in optimal condition can often be a source of unnecessary fuel waste. Poorly inflated tires, loose gas caps and vehicle damage can all lead to poor fuel economy and increased company costs.
Pre-trip checklists are a key piece of any fleet fuel management system. By identifying problems in real-time, managers can address small inefficiencies as they arise, keep operations running smoothly and conveniently capture data for increased visibility.
5. Better Service Schedules
While vehicle monitoring systems can identify unexpected problems that arise during normal operations, consistent maintenance schedules can reduce the frequency of these inconvenient events. Additionally, a well-maintained vehicle can operate at maximum efficiency to help fuel dollars stretch farther.
Telematics can provide automated maintenance schedules for all fleet vehicles to ensure optimal maintenance. With effective maintenance schedules, vehicle wear-and-tear is minimized and the likelihood of costly downtime from significant mechanical problems is reduced.
Learn More About Adding Vehicle Tracking Technology to Your Fleet
With no relief from high fuel prices in sight, controlling fuel costs is an operational necessity. While some companies may only see smaller margins, others may face uncertain futures without a way to manage fuel costs, making fleet fuel management systems an important investment for companies big and small.
Learn more about what it takes to implement a vehicle tracking system in your company. If you're ready to implement a customized solution of your own, this online tool can show you how our platform can increase your business efficiency in terms of fuel management and beyond.