WHAT IS GPS TRUCK TRACKING?
GPS truck tracking is a type of software installed in trucking fleets to maximize fleet visibility for owners and/or managers. It provides critical insights for informed, real-time decisions that increase driver safety, reduce fuel costs, simplify maintenance planning, streamline vehicle routing and enable fleet operations to be more flexible in meeting customer needs.
HOW DOES GPS TRUCK TRACKING WORK?
Reliant on GPS truck trackers and telematics technology, truck tracking systems complete a range of functions by collecting vehicle location and activity data, typically using a combination of sensors, hard-wired engine diagnostics and GPS enabled devices. The data collected through secure cellular networks, is displayed and visualized in a web-based software platform allowing fleet managers and business owners to run reports potentially exposing inefficiencies and make informed business decisions in real-time.
HOW DOES GPS TRUCK TRACKING BENEFIT BUSINESSES?
Reduce Fuel Spend
Whether you are saving money on fuel by optimizing routes to be more efficient or monitoring driver behavior to reduce idle time and aggressive driver behavior – like speeding or harsh acceleration - GPS truck tracking systems provide the data that enables businesses to implement processes that lead to fuel cost savings. With accurate measurements and alerts, managers can leverage truck tracking systems to coach their drivers on unsafe driving behaviors that are putting themselves and the business at risk, whilst increasing fuel burn and spend.  
Improve Driver Behavior
Allow your drivers to learn and correct bad driving habits in real-time with audible and visual alerts from their in-cab device. GPS truck trackers integrate with a full telematics platform as a behavioral learning system by actively warning drivers when driving violations - such as speeding - occur. In addition, certain driver behavioral trends can be identified over time to create a personalized training program. Truck tracking systems can be a tool used to coach high-risk drivers, improve driver behavior, and reward team members who promote safety.
Increase Customer Satisfaction
With precise GPS truck tracking, fleet owners and dispatchers are able to redirect the nearest drivers to any job or location. Optimized routing and dispatching allow you to get to your customers faster, complete more jobs per day, and provide real-time updates to your customers if there are any unforeseen delays. Truck tracking can also digitize proof of delivery processes and paperwork by automating job assignment and completion processes. Proof of delivery solutions often includes a job number, with time and location stamps to ensure accountability.
Better Vehicle and Asset Security
Alerts and tracking are triggered when a vehicle or asset is stolen or being used during off-duty hours. Instant alerts of non-scheduled vehicle movements from GPS truck trackers increase the chances of a vehicle or asset is recovered.
Simplify Maintenance Planning 
Maintenance schedules and alerts allow you to know when vehicles are due for routine maintenance. Proper maintenance schedules ensure fleet compliance with safety regulations and can assist in lower repair costs over time as well as increasing your vehicle's life cycle. Electronic driver vehicle inspection alerts can often be incorporated in truck tracking systems allowing businesses to ensure vehicles are fit for purpose, that pre-trip compliance is adhered to and any defects are dealt with in a timely manner.
Manage Activity
Receive daily, weekly or monthly activity logs to see exactly where your vehicles and mobile assets are spending most of their time. This also ensures HOS compliance by verifying drivers are taking proper rest and lunch breaks. One great activity report is an unauthorized activity report which shows when vehicles are used outside of scheduled times, this is a great way to monitor if vehicles are being used without authorization costing the business money in fuel and vehicle wear and tear.
Optimized Route Planning
Routes can be created for drivers providing the quickest routes to job locations, whilst taking into account truck attributes, including size, weight and load category (for example, if the vehicle is carrying hazardous materials). These tools help businesses serve customers better and drivers avoid traveling on roads that are not suitable for the vehicle they are driving. 
Monitor and Assure Compliance
Reduce costly hours of service (HOS) violations with a truck tracking system integrated with a mandated electronic logging device (ELD) and get clear insight into vehicle wear and tear or maintenance needs with an electronic driver vehicle inspection report (DVIR). Using the in-cab device makes the DVIR process easy to use by allowing drivers to complete and submit daily pre-trip and post-trip inspections in real time. A truck tracking system should allow you to quality check your fuel tax spend with a simplified reporting method for your International Fuel Tax Agreement (IFTA) processes - saving you valuable administration hours.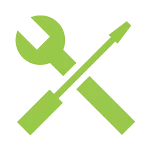 12%
Reduced Maintenance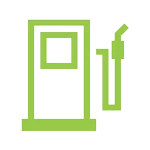 30%
Reduced Fuel Consumption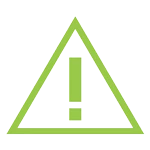 20%
Reduced Accidents & Violations
WHAT ARE THE MOST COMMONLY USED GPS TRUCK TRACKING FEATURES?
Alerts
Whether it's dangerous driving, HOS or route changes, a real-time alert feature in GPS truck trackers gives you the ability to notify a driver of important changes instantly. Monitor driver behavior, promote safe driving, easily identify possible HOS violations, and notify drivers of route updates with instant alerts.
Driver Score Cards
Receive real-time performance metrics for your entire fleet, drill down to each individual driver and pinpoint drivers most at risk. Easily communicate performance trends across your business while creating driver safety programs that will have a real impact on minimizing risk.
ELD
Now that the Federal Motor Carrier Safety Administration (FMCSA) ELD Mandate  is fully enforced, some aspects of digital compliance are now required in the trucking industry. Any truck tracking system worth installing should be equipped with FMCSA-compliant elog functionalities. Some GPS truck tracking systems make HOS compliance easy to manage with a view of all drivers'  statuses in one dashboard to quickly identify those at-risk of exceeding their drive time limits.  
DVIR
Get instant updates from driver pre-trip inspections through electronic driver vehicle inspection reports. Instantly find any vehicle or safety concern, schedule maintenance and maximize vehicle up-time.
IFTA (International Fuel Tax Agreement)
See the full picture of how you are spending money on fuel, mileage and taxes within the U.S. and Canada. The cloud based data is instantly accessible for easy filing. The International Fuel Tax Agreement (IFTA) is an arrangement among U.S. states and Canadian provinces. Taxes are paid on motor fuels, and IFTA allows commercial motor carriers to register in one state and have these tax assessments paid out to all participating areas according to their fair share. IFTA was created for truckers who frequently cross state lines on their routes. It simplifies accounting and payment of fuel taxes and relieves trucking businesses of some paperwork.
Location
Have full visibility across your fleet and know where all vehicles are, at all times with reliable GPS truck trackers. Knowing vehicle location helps with job assignment, keeping customers up to date and driver protection. Vehicle location is often used alongside other activities that enable businesses to identify points of in-efficiency in their workflows, one great example is measuring wait time at customer depots. 
Geofencing
Ensuring drivers are in the right places at the right time is critical to working more efficiently. Managers using truck tracking systems are able to apply geofences – or digital borders – around any areas they choose and can set alerts or timestamps indicating when a vehicle enters, or leaves said area. This allows managers to expose key areas where their vehicles are taking longer than expected.
Maintenance Reports
Making sure your vehicles are operating at peak performance is the best way to eliminate unexpected maintenance issues and keep your vehicles on the road. Truck tracking systems allow you to digitally schedule manufacturer-recommended services so you can deploy your trucks with confidence that they are fit for the road.
Vehicle Activity
Learn the complete story of where and for how long your vehicles are spending time and see key activity alerts for events such as engine idling, unauthorized vehicle use and drivers being at risk of HOS compliance. Truck tracking systems also capture data from other vehicle sensors, enabling businesses to better understand processes and identify unusual behavior. Sensors can measure a huge range of activities including pumps being activated, doors being opened and taillights being dropped.
Dashboard Cameras
Ensure the safety of your fleet by visually seeing how your drivers are performing in the field. Truck tracking systems with dash cams can eliminate fraudulent insurance claims and improve driver safety by providing valuable training aid to support coaching programs. 
Sensors
Monitoring all vehicle activity is critical when assessing workflow efficiency and fleet safety. Truck tracking systems integrated with IoT sensors can identify unusual vehicle behavior, this can include doors opening and closing, hydraulic pumps turned on, lifts activated, seatbelts being used, lights out and/or tire pressure being low and more.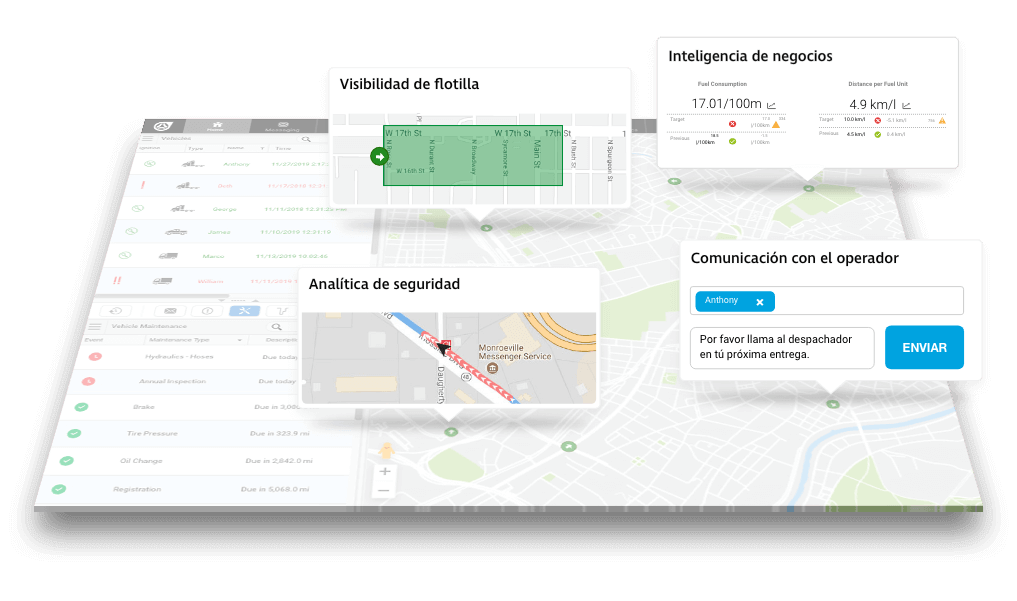 WHAT SHOULD YOU LOOK FOR IN A GPS TRUCK TRACKING PROVIDER?
Quality of Location Tracking
Monitor the exact location of all your assets, personnel, and various equipment. Be sure to ask how accurate – and how often - the GPS truck tracker provider's location tracking is updated. The ability to accurately locate assets in real-time allows trucking fleet operators to monitor more than just location. Pinpoint location data can lead to informed decisions that ultimately can minimize fuel costs, improve productivity, predict maintenance repairs and understand time on site.
Customer Support Availability
When purchasing truck tracking software it is important to find a partner that will support your efforts to optimize fleet performance. Not all GPS truck tracking providers offer the same customer services. How will the provider assist you and your employees in learning the nuances of the new system?  Are their training services live and on-demand so your staff can learn at their convenience? What kind of customer support do they provide to ensure any issues are resolved as quickly as possible? Does the provider have a history in the trucking space and experience to consult you on any fleet management issues that may arrive? Look for a provider that can offer 24/7 bilingual customer support seven days a week. A good software provider has role-based support and training services so that your drivers or administrators are getting help from someone who knows the ins and outs of their roles specifically. 
Installation Requirements
Whether you need a plug-and-play device to begin tracking your trucks instantly or a tamper-resistant, commercial-grade hard-wired device that is professionally installed on your schedule, a truck tracking system provider should understand that you need to keep your fleet moving and make the installation process work wherever your trucks are. 
Truck Tracking Systems
Most frequently asked questions
Truck tracking can track a variety of medium-to-heavy-duty assets, buses, cargo vans, specialty trucks for dumping and cementing and much more.
Technically GPS truck tracking devices can be installed almost anywhere on a vehicle. Although most devices are installed either behind or on the dashboard through an on board diagnostics (OBD) port.
Normally OBD ports are used to run diagnostic reports and connect with the vehicle's onboard computer. These ports can also be used to give drivers real-time data on vehicle performance such as fuel efficiency, temperature, airflow, speed and more.
To gain a full understanding of how your driver and vehicles are operating truck tracking collects data points such as location, ignition cycles (for trip reporting), geographical site entry and exit, driver behavior data (including harsh braking, harsh acceleration and speeding), job dispatch records, proof-of-delivery, maintenance records, hours of service data and more. Collecting these data points provides better insight to driver safety, fuel costs, maintenance requirements, route optimization and productivity.
GPS truck tracking technology is able to pinpoint the location of a vehicle or asset within six feet. 
Vehicle movement is tracked in real-time and users select the frequency of how often vehicle location is logged in their truck tracking system.  Some systems store HD data when critical events take place that show second-by-second location and driver activity to help understand why the incident took place. 
Yes, the DRIVE App can be installed on your own Android devices or we offer a cost effective tablet devices that meet your requirements.