With vehicle tracking, you get insight into events that phone calls and texts can't deliver, such as real-time vehicle locations and routing, insight into driving behavior and compliance, and more. Here are five ways vehicle tracking can improve safety for fleets:
Tracking driving behavior 
Having insight into how your drivers perform on the road is essential to keeping costs low, drivers safe, and customers happy. Vehicle tracking systems give you access to safety analytics and actionable data you can use to track poor driving habits. You can easily monitor how fast a vehicle speeds in specific areas, when harsh braking occurred and sharp turns happened, and see acceleration rates, helping you pinpoint areas of concern and coach your drivers as needed. By curbing bad driving behavior, you help increase the longevity of your fleet through less wear and tear, fewer accidents, and lower fuel costs.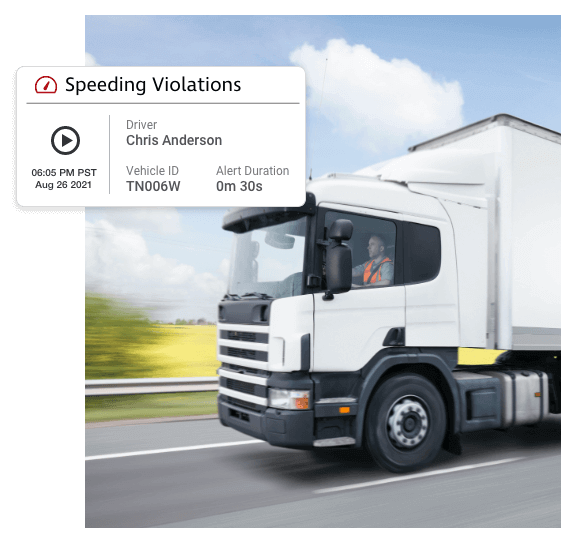 Customize driver training
Vehicle tracking solutions help you break down driving behavior that could lead to serious accidents or events down the road. Through actionable safety data, you can virtually spot trends and patterns of bad driving for individual drivers. Plus, integrated dashboard camera technology lets you record hours of driving, enabling you to see what your drivers experience at any point in time during their work hours. These safety tools give you insight into your fleet's driving habits no matter its size. You can use the information to customize training sessions for individuals and groups with specific driving habits and reward the good drivers who keep your business safe.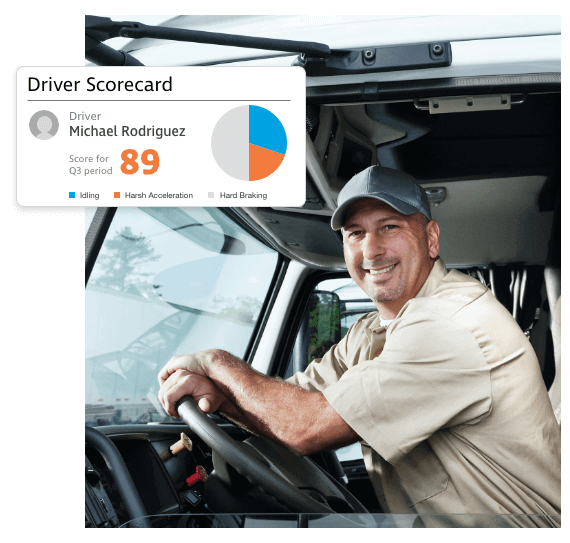 See footage of our driver safety analytics
Improve vehicle maintenance
A fleet is as good as the shape it's in. The right vehicle tracking system gives you insight into your fleet's health by reporting on a vehicle's maintenance or service needs. With vehicle tracking software, you can set thresholds and custom alerts for pre-trip inspections and maintenance based on odometer readings from the vehicle. This lets you monitor and support your fleet's longevity and stay ahead of any costly repairs or unnecessary services that stem from unmaintained assets.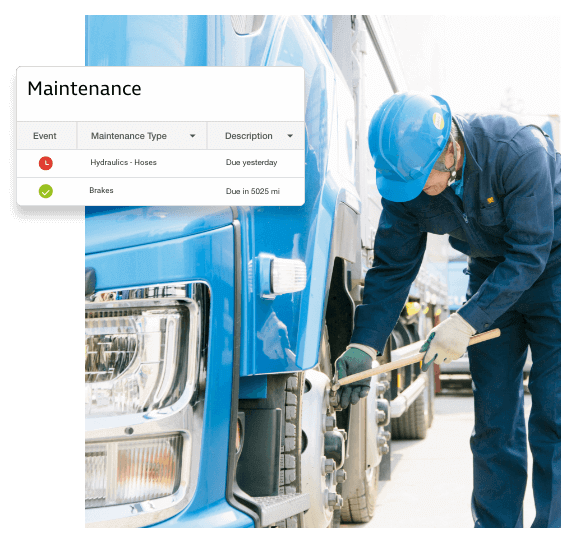 Digital Processes
Vehicle tracking software isn't simply about monitoring vehicles–it helps guide and organize your team with digital tools that simplify processes like job management, proof of delivery, pre-trip checklists and document access. With the right vehicle tracking platform your drivers can electronically access necessary documents like a Bill of Lading or invoices, quickly and accurately complete scheduled vehicle inspections, follow daily run sheets that route them to jobs and electronically capture proof of delivery. Digitizing processes gives your drivers the ability to concentrate on the safest driving practices, decreases the likelihood of accidents, maintains or improves your safety score, and can ultimately help you retain your best drivers.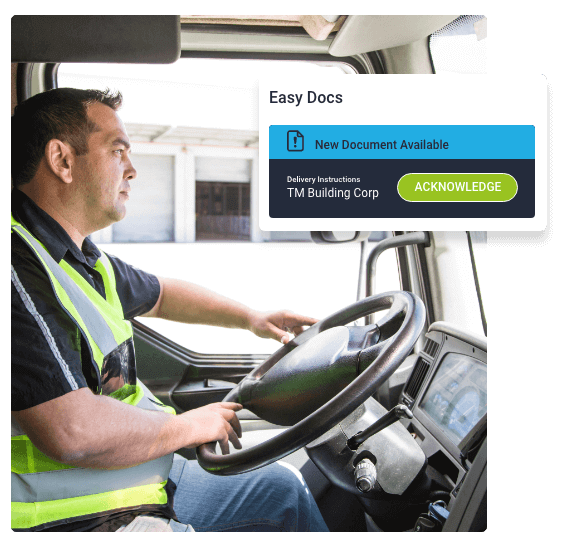 Adhere to compliance and regulations
Tired drivers and the road is a dangerous and often costly combination. Rules and regulations are in place to ensure drivers get the rest they need and work the hours required to maintain a good work-life balance. Vehicle tracking solutions worth investing in provide electronic logging devices (ELD) to automate driver work hours tracking and ensure drivers log their hours of service (HOS) accordingly. Vehicle tracking software also enables you to set alerts and send messages to your drivers for break reminders and other compliance-related tasks. Businesses can count on drivers to remain compliant and rest between and during their shifts, reducing the number of traffic incidents involving drivers, violations, and costly fines across your fleet.