Key Takeaways
Fleet tracking software can be a powerful tool for your entire organization. Discover the benefits, features and requirements of an effective fleet tracking solution before taking your next step.
---
Table of Contents
Enterprise fleet management software can be critical to your company's growth and profitability. It will allow your company to manage its assets far more efficiently, creating extra savings for your business, while at the same time ensuring worker safety and compliance with government regulations. In this article we explain in detail the benefits an enterprise fleet management can have for your organization in terms of safety, compliance, day-to-day operations and much more, so you can decide which enterprise fleet management software solution works best for your organization.
WHAT CAN AN ENTERPRISE FLEET MANAGEMENT SOLUTION TRACK?
Enterprise fleet management software can be used to track vehicles in your fleet as well as heavy equipment and smaller assets that your company uses. For example, a fleet management system could track the movement of your vehicles, the utilization of construction equipment and the location of portable industrial generators at any given moment. This helps your company maximize utilization of its assets, improve resource management and remove waste from business processes. An enterprise fleet management system can also track driver behaviour including speed, aggressive actions, engine idling and more.
THE BENEFITS OF FLEET TRACKING SOFTWARE FOR LARGE BUSINESSES
An enterprise fleet tracking solution will bring a wide range of benefits. These benefits include:
Real-time fleet visibility
Enterprise fleet tracking solutions empower organizations with real-time vehicle and asset location and diagnostics, including ignition status, idle time, fuel burn, usage, and more, all of which help businesses understand performance, increase efficiencies, deter theft, and reduce unauthorized use.
Monitor driver behavior and improve safety
GPS fleet tracking is also a great way to recognize and reward positive driving behaviors. Improve safety by monitoring poor driving behaviors and providing audible coaching alerts. When paired with cameras, sensors, and other AI-equipped devices, businesses can review and understand safety incidents and see trends in positive or negative driving events. 
Streamline job scheduling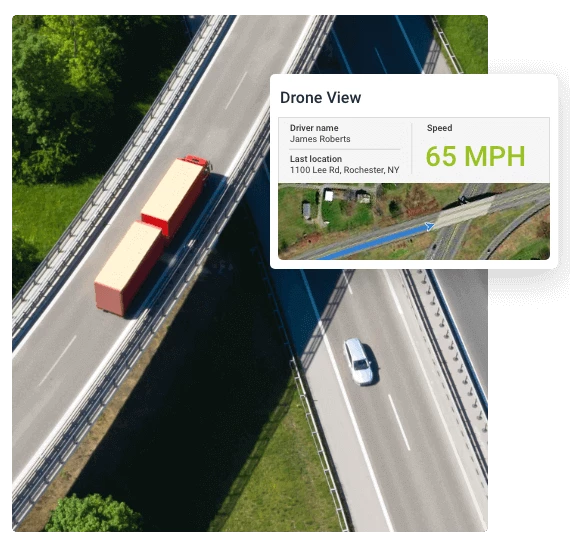 Safety Manager
By quickly identifying drivers who are engaging in unsafe practices, such as speeding or harsh braking, safety managers can create incident-specific training materials or provide real-time coaching to limit risk.
Monitor driver behavior and promote safe driving via instant alerts and driver scorecards.
Understand safety incidents fully with integrated dashboard cameras and real-time alerts.
Mitigate safety incidents by ensuring vehicles are fully maintained and daily inspections are being carried out.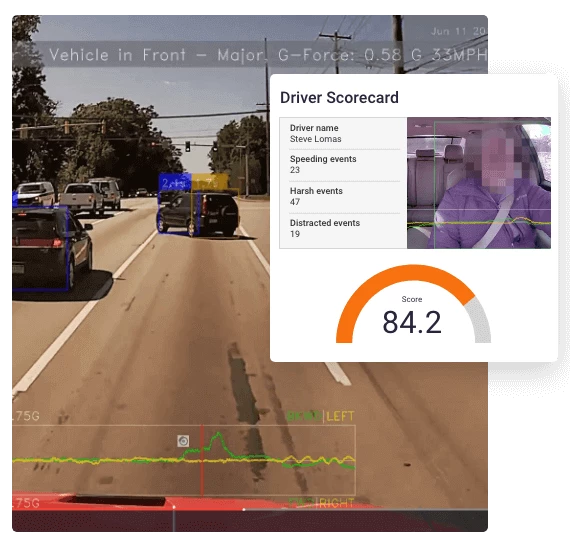 Compliance Manager
Fleet tracking gives organizational leaders the historical data they need to simplify the compliance processes and stay current with ever-changing regulations.
Ensure your fleet meets all ELD regulations.
Electronic Driver Vehicle Inspection Reports (DVIRs) allow drivers to complete and submit daily pre-trip and post-trip inspections directly via their in-vehicle device.
Optimize fuel taxes with streamlined reporting and built-in IFTA compliance.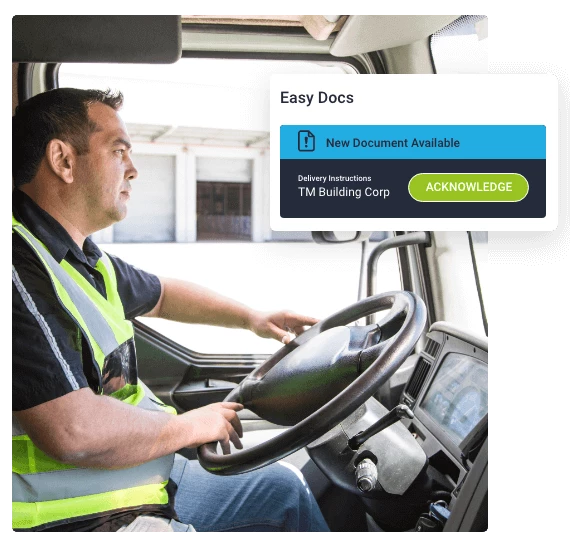 Maintenance Manager
By understanding the status of every vehicle in your fleet, you can make more meaningful decisions regarding maintenance to address minor problems now before they become much bigger (and more expensive) ones later.
Spot issues before they become severe problems with real-time insights into vehicle usage, engine fault codes, mileage, and more.
Eliminate unexpected vehicle and equipment downtime by knowing when, where and how scheduled maintenance will occur.
Reduce maintenance costs by keeping up with regularly scheduled maintenance based on custom or factory-recommended schedules.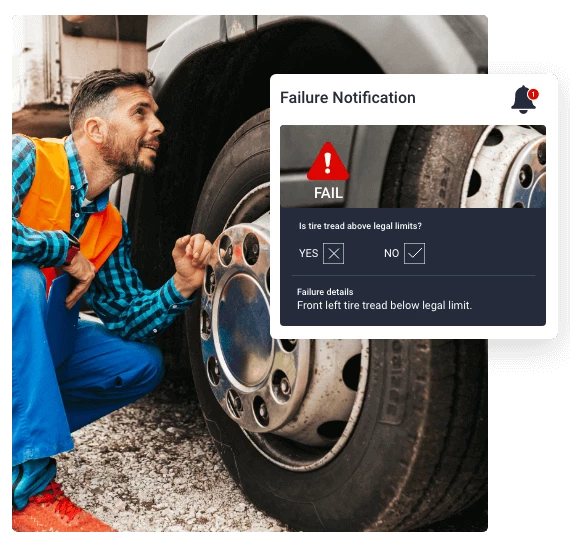 IT Manager
Ensure data safety and integrity with a trusted and robust technology infrastructure. No business is immune from cybersecurity threats, so it's essential to choose a fleet tracking partner that is as focused on the security of your data as you are.
Ensure cross-platform connectivity from 4G cellular to satellite technology that can easily pair with third-party systems via native integrations or an open API.
Structure multiple systems into one, easy-to-view dashboard with the data that's most important to your business.
Complete regular business impact audits to review the threat/risk landscape.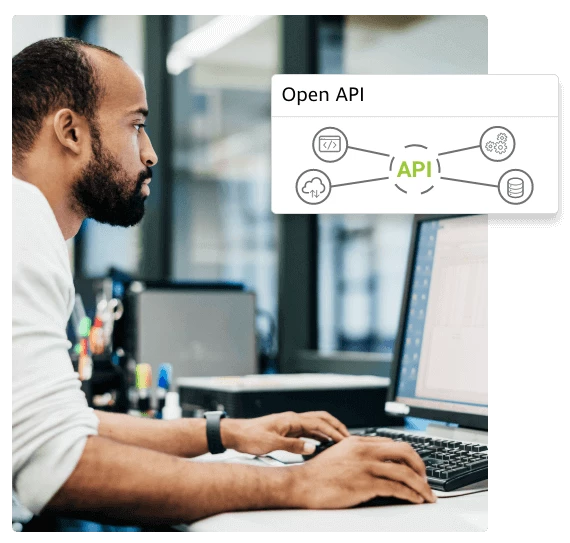 Operations Manager
Armed with this level of insight, operations managers can optimize job scheduling for improved productivity. They can also make better, smarter, and faster decisions based on operational performance data.
Digitize workflows for quick, automated business processes.
Reduce time spent dispatching jobs and improve communication with remote workers via two-way messaging.
Get automated alerts for critical events and use dashboards to measure productivity KPI's.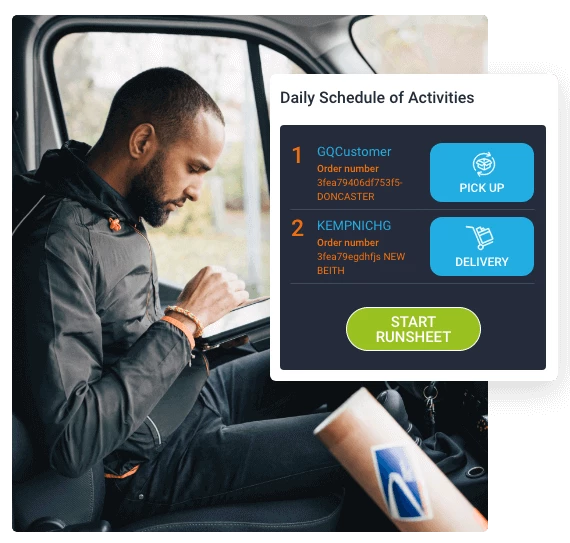 Fleet Tracking for Businesses
Frequently Asked Questions
Any business that operates a fleet can benefit from fleet tracking. Primary industries include construction, transportation, and field service.
There is no fleet too large to benefit from the insight provided by a fleet tracking system. As your fleet becomes larger it is important that your application offers flexibility and allows you to create fleet groupings and implement user roles and access rights.
Yes. Fleet tracking can benefit a mixture of light-duty and heavy-duty vehicles, various types of trucks and vans, construction equipment and non-powered assets.
Yes. Using our mobile app, you'll have access to all fleet data from any device with an active Internet connection. This allows you to be just as productive in the field as you could be in the comfort of your own office.