Key Takeaway
Modern businesses must embrace technology to succeed, especially when managing a fleet. Central to this is the connection between effective fleet management solutions and driver health and safety.
Driver safety is the number one benefit of using a telematics platform. Advanced telematics solutions like TN360 are revolutionizing the fleet management space, creating ripple effects extending beyond operational efficiency to support driver health and well-being.
Table of Contents
---
Why Fleet Management Software is Integral for Driver Safety
Driver safety refers to initiatives and tools that reduce risk, minimize accidents, and ensure secure transportation. Integrating the best fleet management software into operations is a practical and effective strategy for enhancing driver safety. From driver scorecards and video telematics to digital coaching applications, these comprehensive solutions provide a 360-degree approach to safeguarding drivers. Additionally, the inclusion of maintenance platforms and pre-trip inspections ensures drivers' vehicles are always in proper working order and fully compliant with applicable regulations.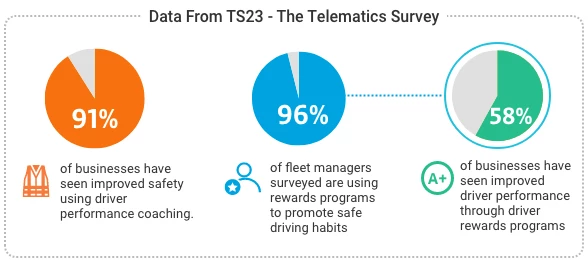 How Fleet Management Solutions Support Driver Mental Health
While driver safety is tangible, addressing driver mental health is equally vital. However, these metrics are more difficult for fleet managers to measure. Stress, anxiety, and burnout can affect anyone, and drivers are no exception. Top-tier fleet management solutions can help foster better mental health among drivers by simplifying processes, providing clear communication channels, and enabling efficient route planning.
Five Key Ways Fleet Management Solutions Impact Driver Health and Safety
Fleet management solutions are multifaceted. They offer a range of features designed to streamline operations, maintain legal compliance, and improve overall productivity. Beyond these operational benefits the solutions also have the power to cultivate an environment that prioritizes health and safety. Here are five ways the best fleet management software platforms create a healthier, happier, and more secure fleet.
Efficient Route Planning
Effective route planning can significantly reduce driver stress, helping to avoid anxiety and fatigue. Driving with increased levels of stress can lead to unsafe driving practices and increase the likelihood of a driver having an accident. With effective route planning and fleet management software, operators can take steps to eliminate route uncertainty and have a positive impact on their drivers well-being.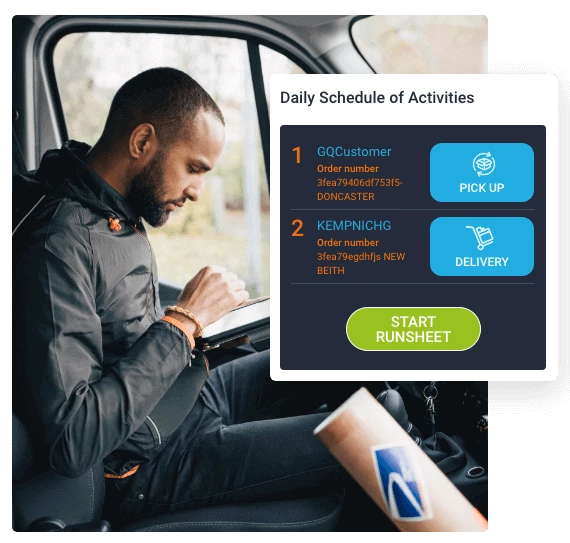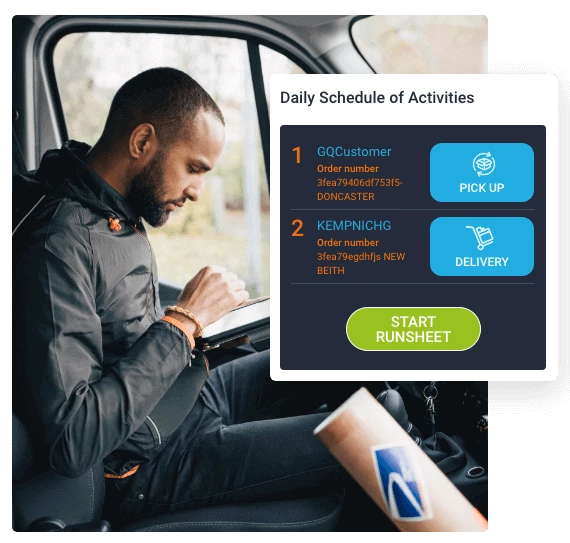 Streamlined Processes and Workflows
Manual administrative tasks can lead to frustration, burnout, and errors. Cutting-edge workflow solutions automate many of these processes, freeing drivers to focus on what they do best—driving. Removing these distractions contributes to a better state of mind on the road, leading to safer driving.
Encouraging Safe Driving Practices
Fleet management solutions can monitor driver performance and behavior, flagging instances of speeding, hard braking, or aggressive driving. This real-time feedback allows drivers to adjust their driving habits promptly, leading to a safer and less stressful driving experience. Over time, fleet managers can also use this data for customized training, allowing drivers to develop lasting, safe driving habits.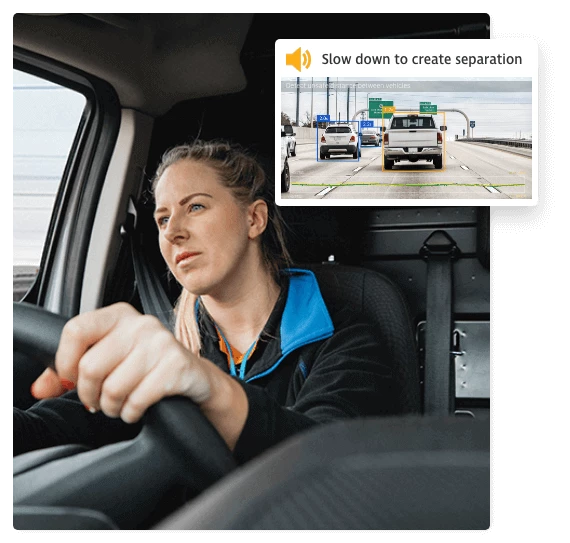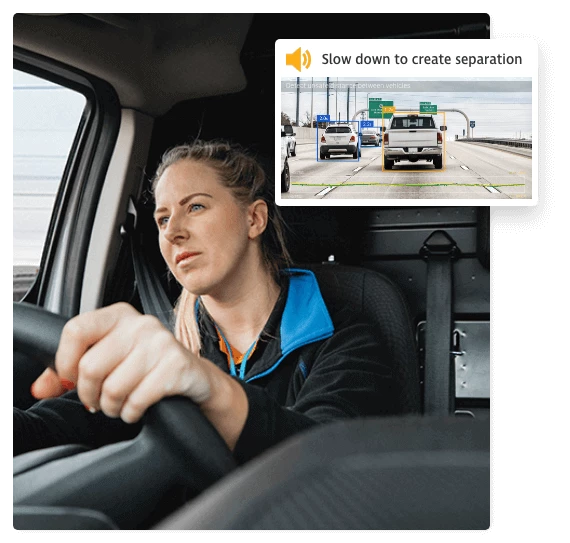 Efficient Communication and Feedback
Clear and timely communication prevents misunderstandings, improves efficiency, and reduces driver stress. Modern fleet management solutions provide easy-to-use platforms for dispatchers and drivers to stay connected, share important updates and provide real-time feedback. This efficient communication pathway fosters a positive work environment, which can significantly contribute to driver mental health and safety.
Robust Compliance and Reporting
Staying compliant with industry regulations and completing the necessary paperwork can be a source of considerable stress for drivers. Robust fleet management solutions simplify these processes by digitizing documentation and automating compliance tasks. Streamlining these processes helps keep your fleet within legal guidelines and relieves drivers of administrative burdens, promoting their mental well-being.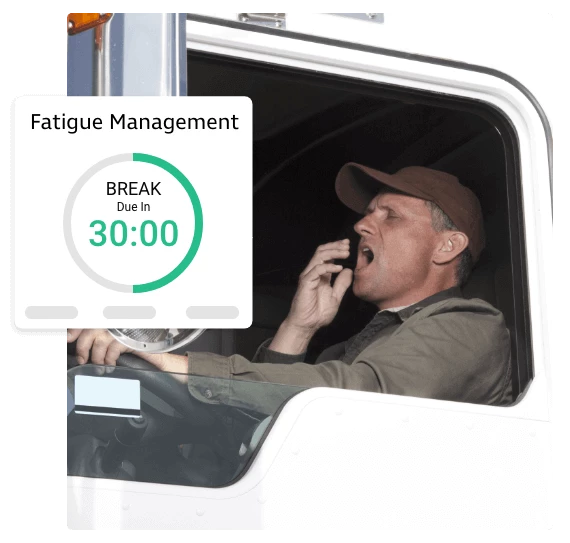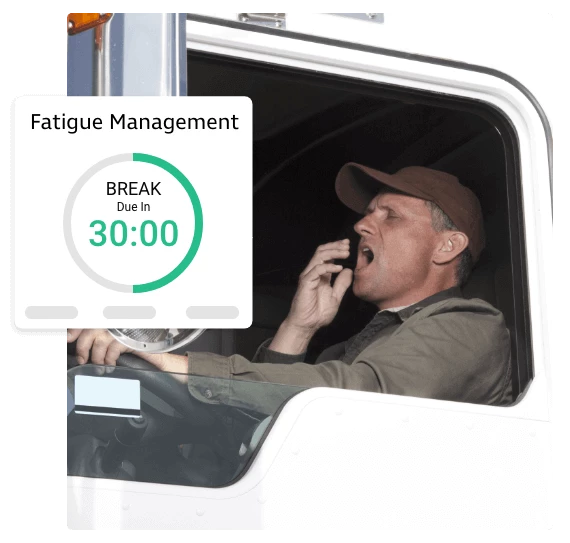 How to Enhance Driver Health and Well-Being With Fleet Management Solutions
With the ongoing driver shortage, creating a healthy and desirable workplace is essential for attracting and retaining top drivers. Harnessing the power of the best fleet management software can make a tangible difference in the life of drivers and the success of the business. By optimizing routing, reducing admin, providing better driver support, and encouraging a safer company culture, GPS fleet management software can drive positive change within your organization.
However, not all fleet management software is created equal. Selecting an advanced solution like Teletrac Navman's TN360 platform is the surest way to address these business challenges with features that can enhance driver safety and fleet performance.
To learn more about what our TN360 platform can do for you, contact our experts today or build and price your custom solution online—it only takes 30 seconds.